Help when you need it most
We look after the pipes that keep the gas flowing to homes and businesses across Wales and south west England. Supporting the most vulnerable people in the communities
Giving you alternative cooking and heating and keep warm packs on the rare occasions that your gas supply is interrupted (don't worry too much about this, on average it's once every 140 years without notice!)


Moving your gas meter if you can't access it. If you think you need this service, let us know by contacting our Customer Service Team. One of our team will then come and visit you to discuss it further.


Our Hardship Fund from which we may be able to offer financial support if your home has been affected by our work. We review this on a case by case basis. Contact our Customer Service Team if you think this fund could help you. 
Some people we have helped
Nicola has a lung condition that requires the use of a nebuliser to cope with the cold. We were able to quickly respond after she was left without gas.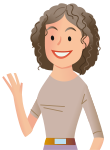 Miss S had experienced a house fire that morning leaving her without gas or electricity. We went above and beyond to get the customers gas supply back up and running as quickly as possible.

After a Nursery School had a loss of pressure in the gas supply. We provided them with several fan heaters and electric hobs so that we could continue to operate with no disruption to parents or children.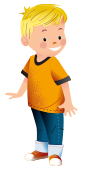 Through the Healthy Homes Healthy people scheme, Mr T got a grant which covered the full cost of the new gas connection after his boiler had become unrepairable.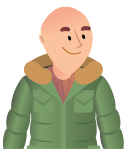 Locking Cooker Valves
These help people live safely and independently in their own home while giving their family or carers peace of mind.
They are suitable for customers who can no longer operate their gas cooker safely, such as people living with Alzheimer's or Dementia, who may be at risk of harming themselves and their home by leaving gas unignited or forgetting to turn the hob off.
When a Locking Cooker Valve is installed, the cooker can be used under supervision, and locked in the off position when the key holder leaves the house or room. This means that our priority customers can safely remain in their own home and maintain their independence, while their family or carer will have peace of mind that they will not come to harm when they are alone. The valve only isolates the one appliance, which means the central heating system can still heat the home.
We've partnered with the other UK gas distribution networks: Cadent, Northern Gas Networks and SGN to offer this free service nationwide. We provide this service regardless of your gas supplier. You don't need to change energy supplier or inform your supplier of the device.
Request a locking cooker valve
To refer someone who might benefit from this free service, please complete the simple form and we will be in touch to arrange a visit.
Request a locking cooker valve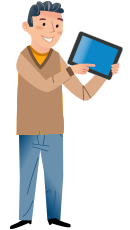 The ReciteMe toolbar at the top of this page can translate this page into different languages, change the colour of the text, the background, or read the words out. 
Avoiding Scams
Sadly, some people pretending to be from utility companies try and take advantage of the most vulnerable in our communities. 
Whether they're responding to gas emergencies, connecting homes to the gas network or working on our gas pipe upgrade programme, all members of our team including contractors will be carrying an identification card and will be happy to show it if you ask. 
If you are unsure about someone knocking at your door, remember G.A.S 
Get Information: what do they want, and why? Remember, unless it's a gas emergency, we will have contacted you and arranged a date and time to visit you.
Ask for identification: A real engineer will have no problem showing it. It should have their name and photo on it – and the photo on the card should be the same as the person standing at your door.
Still unsure? Confirm one of our colleague's identity by calling 0800 316 0478 and we'll be able to tell you if the caller is genuine. If you're in any doubt if a caller is genuine, do not let them in. If the person becomes pushy, or aggressive, call the Police immediately on 999
If you're still unsure, we have a handy video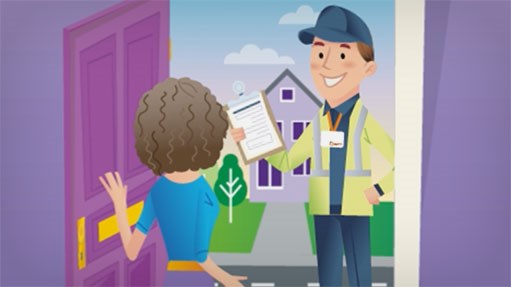 Bogus callers usually contact the elderly and the more vulnerable in our communities. Those most in need can sign up for the Priority Service Register which means they can choose a password so they know gas and electricity engineers are genuine. To do this contact us on 0800 912 2999 or Click here.
Friends against scams
Friends Against Scams is a National Trading Standards Scams Team initiative which aims to protect and prevent people from becoming victims of scams by empowering people to take a stand against scams.
Friends Against Scams is designed to inspire action, highlight the scale of the problem, change the perceptions of why people fall for scams and make scams a community, regional and national topic.
They offer online training to raise awareness of scams, and how you can protect yourself and others. Click here to find out more.
Inclusive Service
The ReciteMe toolbar at the top of this page can translate this page into different languages, change the colour of the text, the background, or read the words out.