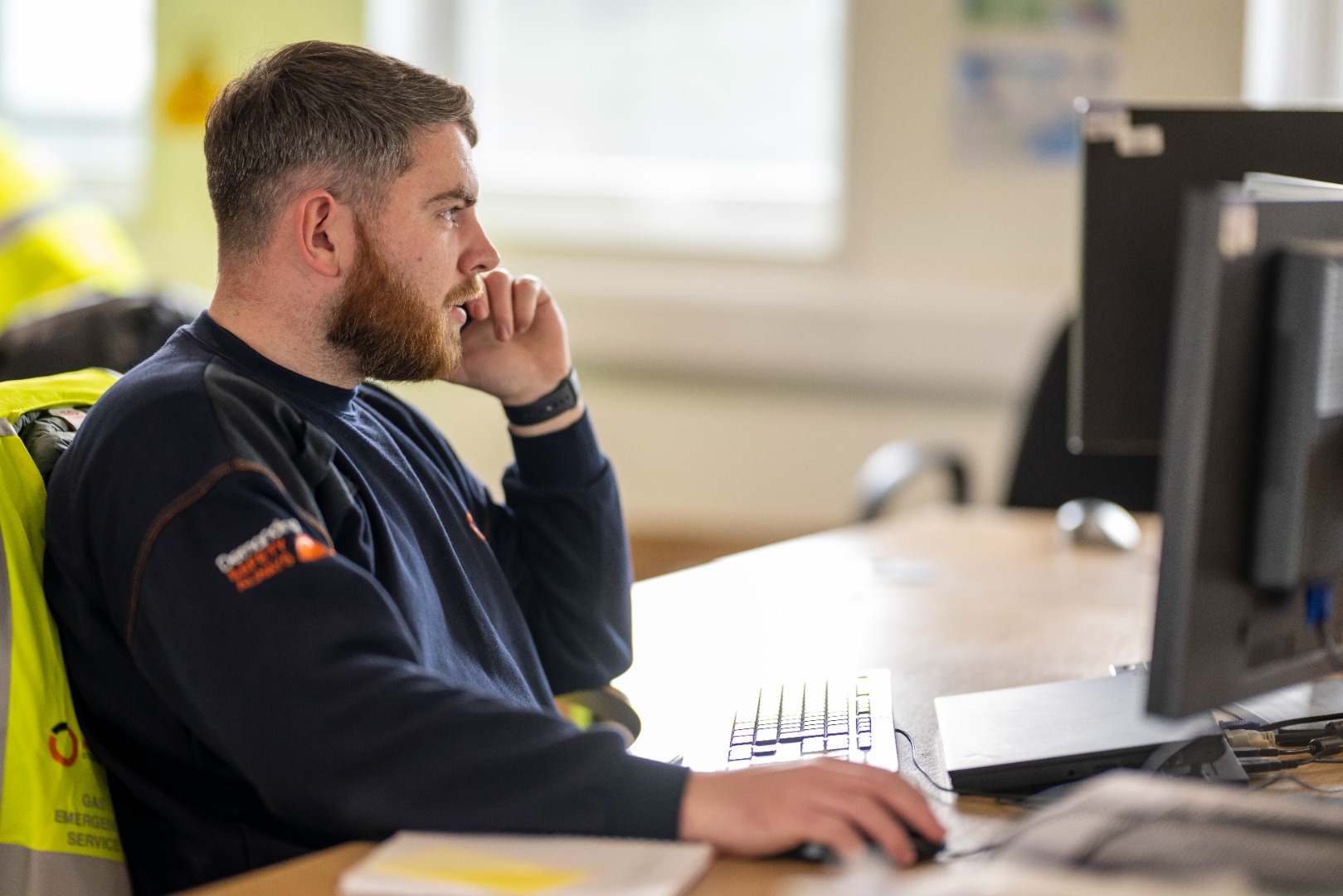 Want to earn whilst you learn in a real job, gaining qualifications and a real future? If so, then we have the perfect opportunity for you as we are looking for Safety & Engineering apprentices to join our Asset Management team.
Click start your career with the apprenticeship we currently have on offer:
Click on the link above to find out more about the apprenticeships we have on offer:
If you are successful, your exciting journey with us will start on 21st August 2023 – this is when your induction and comprehensive 3 year apprentice programme and career will begin.
What you'll get in return?
At Wales & West Utilities we believe people are our greatest asset, therefore we are committed to supporting each and every colleague in maintaining their wellbeing, both in their personal lives and at work.
To support this, we offer a competitive apprentice package which includes:
       A starting salary of circa £22,500 - £23,000
       Incremental pay increases with a qualifying salary circa £40,000.
       25 days annual leave plus bank holidays
       Retirement Savings Plan (pension) with Aviva: 5% employee contribution, with WWU doubling your contribution at 10% - totalling 15%
       Flexible Benefits and lots more!
Does this sound good to you? Find out more below!
Accessibility
We know that reading through job adverts can sometimes be a lot to take in, so to help make things easier, we have added a digital accessibility tool to the top of the page where you can access an audio version of this advert, change the language, font size and colour and some other tools you may find helpful. To access click on 'Recite me' at the top of this page.
Who are we?
We are a gas distribution business that services the gas infrastructure across Wales and the south-west of England. We own and maintain more than 35,000 kilometres of gas pipes – enough to stretch from the UK to New Zealand and back again!
From the Welsh mountains to the Cornish coast, over 7.5 million people rely on us to keep them safe and warm, 365 days a year, no matter what. It takes our team of 1,800+ brilliant, skilled people to maintain the energy infrastructure, and keep it running reliably and efficiently, every day. All while focusing on the future and shaping what the world of energy needs to look like tomorrow.
Key dates for your diary
| | |
| --- | --- |
| Closing date for applications | 9th July 2023 |
| Assessment Centre | 21st July 2023 |
| Start date and induction week    | 21st August 2023 |
Please click here for further details on the recruitment steps and what you can expect between now and your start date.
College & Training
You will be enrolled onto a 3 year Engineering Manufacture Apprenticeship (HNC) with Cardiff and the Vale College (CAVC).
During your apprenticeship you will work towards:
       Level 2 Performing Engineering Operations EAL
       Pearson BTEC Level 4 Higher National Certificate in Engineering
       Level 3 NVQ Extended Diploma in Engineering Maintenance
       Essential Communication Skills Level 2 (unless you have GCSE C or above)
       Essential Application Skills Level 2 (unless you have GCSE C or above)
       Essential Digital Literacy Skills Level 2
You will be assigned a Training Coordinator who will manage your learning journey and conduct 8 weekly reviews of progress (online/workplace), via an online platform.
You will also cover the following during your apprenticeship programme.
       Initial assessments in literacy, numeracy and digital skills, followed by upskilling
       Welsh Modules
       Awareness of Prevent and British ValuesThe structure of the apprenticeship is as follows:
Year 1 - Two-day week release at ICAT, Rhoose
       Pearson BTEC Level 4 Higher National Certificate in Engineering
       EAL Level 2 Performing Engineering Operations
       Essential Skills
Year 2 - One-day a week release at ICAT, Rhoose
       Pearson BTEC Level 4 Higher National Certificate in Engineering
Year 3 - NVQ Diploma in the workplace
       Level 3 NVQ Extended Diploma in Engineering Maintenance
Entry requirements:
       Five GCSE's Grade C and above (new equivalent Grade 4) or above, including Maths, English 7 Science
       Be living in Wales
You may also be required to undertake on-the-job training across our network, working with our experienced engineers to learn job specific skills in the workplace. Classroom based training is provided by our training provider and is delivered at either our purpose-built training academies in Treforest and Bridgwater.
Your training will vary depending on which apprenticeship route you follow, but some key areas are:
       Health, Safety & Environment
       Electrical & mechanical engineering
       Pressure management and control
       Pressure reduction, storage and leakage reduction
       Maintenance and fault finding
       The operation of the gas network and the principles
       Electrical & instrumentation
       Using IT systems and mobile technology
       Customer Service
The way we do things
Our Ambition, Priorities and Values inform everything we do as a business – from our strategic planning to the performance management of our colleagues. Our values underpin everything we do and we are committed to creating a working environment that supports and fosters diversity, inclusion and equity, where all of our colleagues feel valued and supported to contribute to their full potential.
We are focused on creating a culture where it doesn't matter about gender, race, sexuality or disability; it's about our colleagues' skills, the way we do things and how we live our values.
You can find out more here.
We are an inclusive employer, and our dedicated recruitment team are available to provide any further support during the recruitment process – you can contact them at recruitment@wwutilities.co.uk. You can also ask us about flexible working practices that may be available or tell us if you have any special requirements – we can make reasonable adjustments during any stage of the process.
Interested?
If you think you'd make a good addition to the team, we would love to hear from you!
Find out more about the current apprenticeship opportunities that are open for applications and follow the steps detailed in the advert to apply. If you would like to discuss these roles in a little more detail, please contact us at recruitment@wwutilities.co.uk.