Wales & West Utilities tackles colleague wellbeing
Posted on: 17/04/2018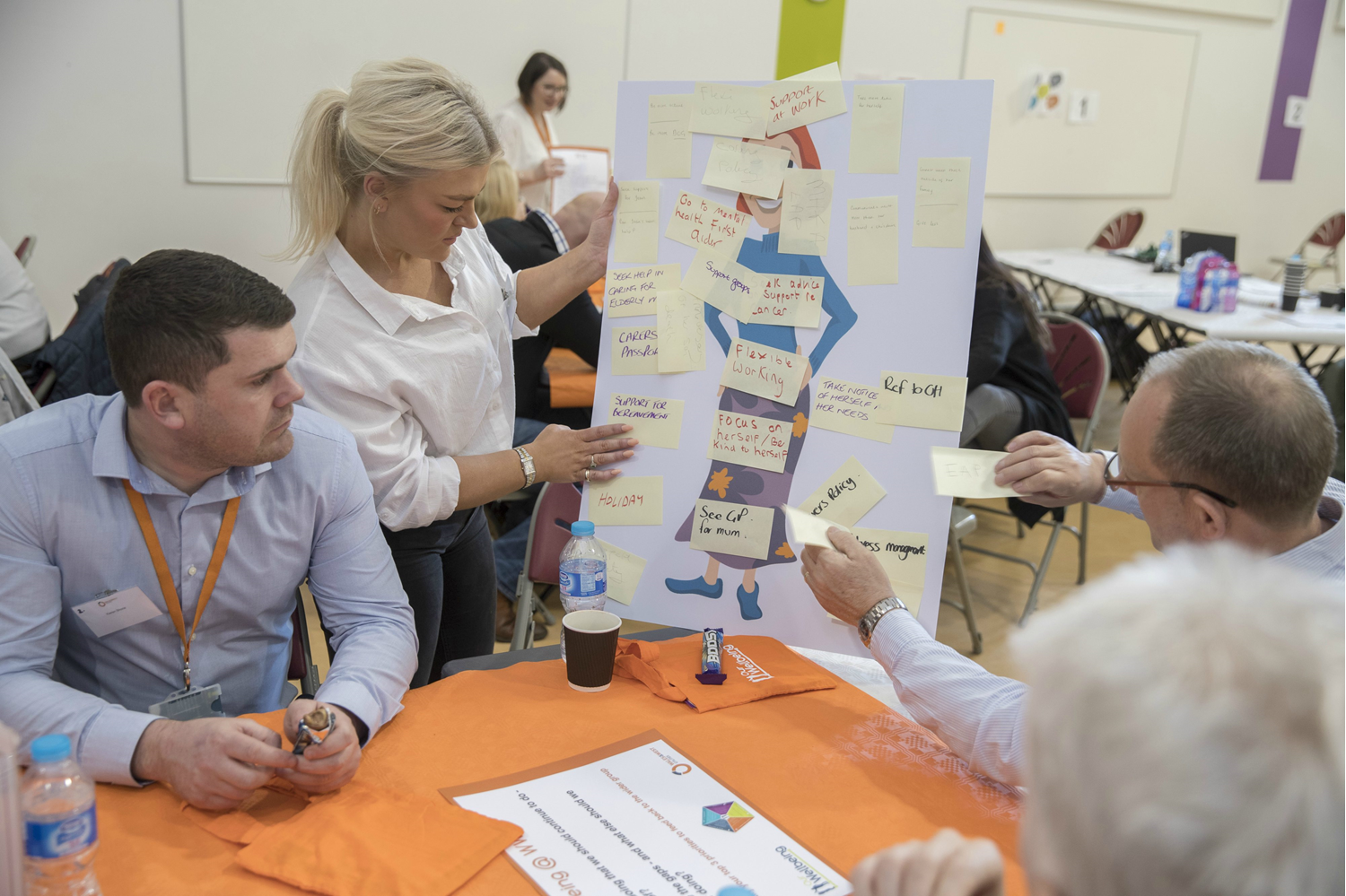 Wales & West Utilities has held its first Wellbeing Conference, bringing together colleagues from across Wales and the south west of England to support wellbeing and psychological health in the workplace.
The event, held at Newport High School, saw over 60 colleagues from across the business come together to share information and provide input to the company's future wellbeing strategy and how it should support its colleague's mental health.
At the conference, Wales & West Utilities Chief Executive Graham Edwards signed the Time to Change Wales pledge to end the stigma faced by people with mental health problems. Wales & West Utilities is the latest company to join the movement of employers throughout Wales and has pledged to change the way the organisation thinks and acts about mental health at work. 
Time to Change Wales is a partnership of three leading Welsh mental health charities, Mind Cymru, Hafal and Gofal. It is funded by Big Lottery, Comic Relief and the Welsh Government.
With research showing that 1 in 4 people will experience a mental health problem in any one year, and 4 in 10 people are afraid to disclose mental health problems to their employer, Wales & West Utilities is keen to provide the support to help its 1,450 colleagues.
Sandra Morse-Weaver, Wales & West Utilities Occupational Health Manager explains:
"At Wales & West Utilities people are at the heart of everything we do, customers and colleagues alike. The health and wellbeing of all of our colleagues is of the utmost importance to us and this inaugural conference was pivotal in shaping our future direction of wellbeing at work. We want to make sure that we help keep ourselves and our colleagues 'whole', as only by having happy and engaged colleagues can we deliver outstanding customer service to the communities we serve.
"We've been working hard to raise awareness around the importance of mental health and wellbeing at work, by providing the resources and tools for all colleagues and helping break the culture of silence around mental health.
"We are delighted with colleague feedback and will be looking to host more events that touch further colleagues across the business."
During the day-long event colleagues had the opportunity to listen to speakers and take part in interactive sessions in small groups. The day was headlined by two external speakers Jules Twells from Time to Change and Peter Simpson, a Registered Mental Health Nurse, Registered Nurse Tutor and an Accredited Behavioural and Cognitive Psychotherapist.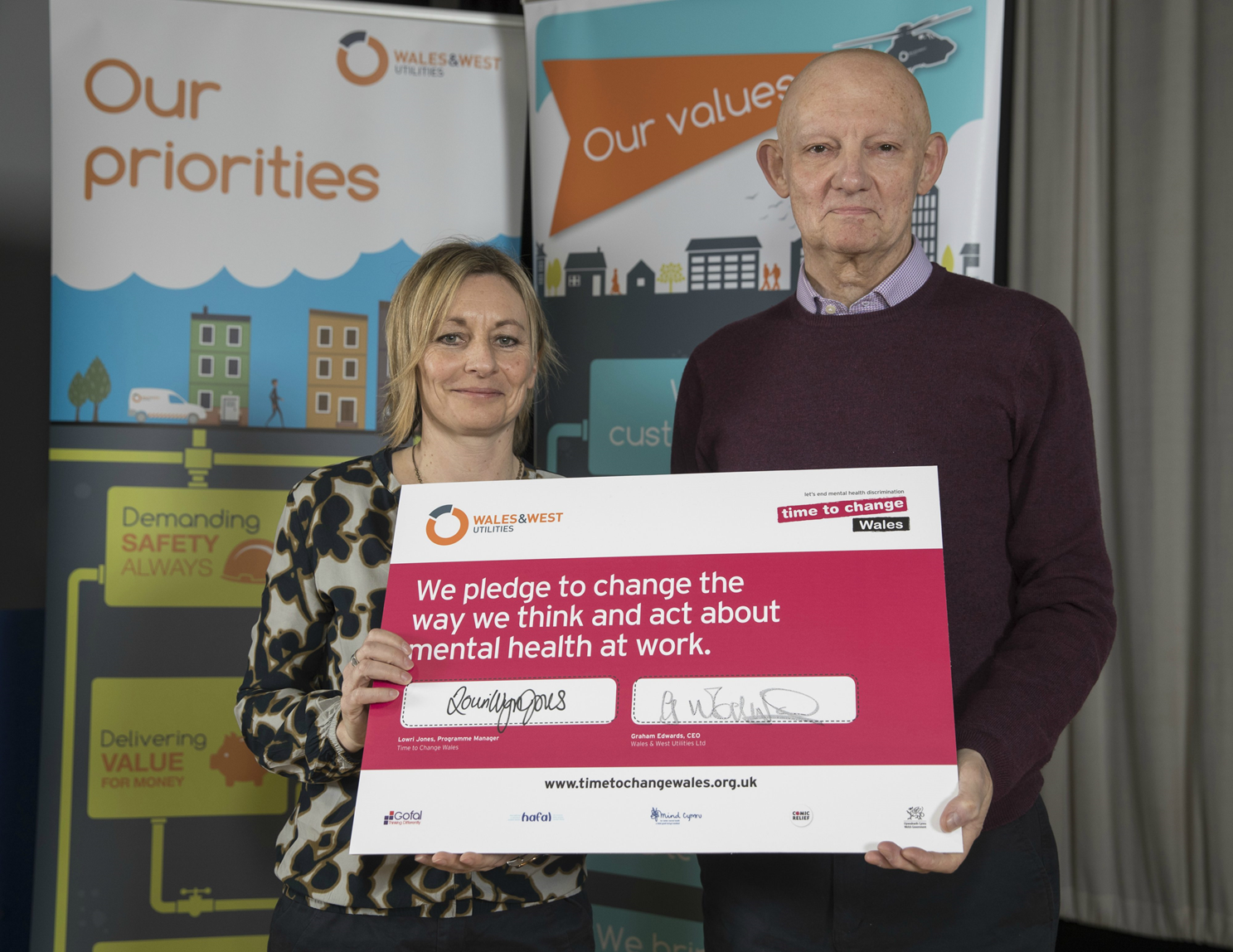 Wales & West Utilities Chief Executive, Graham Edwards, added:
"We are proud to sign up to the Employer Pledge and fully support the aims of Time to Change Wales. We are committed to challenging stigma attached to mental illness and to doing everything that we can to promote the mental wellbeing of all our team at Wales & West Utilities."
Wales & West Utilities, the gas emergency and pipeline service that serves the south west of England and Wales, puts customers at the heart of the business and is rated the top utility company in the UK for customer service. If anyone smells gas, thinks they have a gas leak, or suspects carbon monoxide poisoning, they should call us on 0800 111 999 and our engineers will be there to help, day or night. 
The company also has a multi-million pound, 30-year gas pipe investment programme which began in 2002. Old metal pipes within 30 metres of buildings are being upgraded to new long-lasting plastic pipes with a lifespan of more than 80 years, to make sure homes and businesses continue to receive a safe and reliable gas supply now and in the future.