Wales & West Utilities scoops award for education outreach
Posted on: 19/11/2019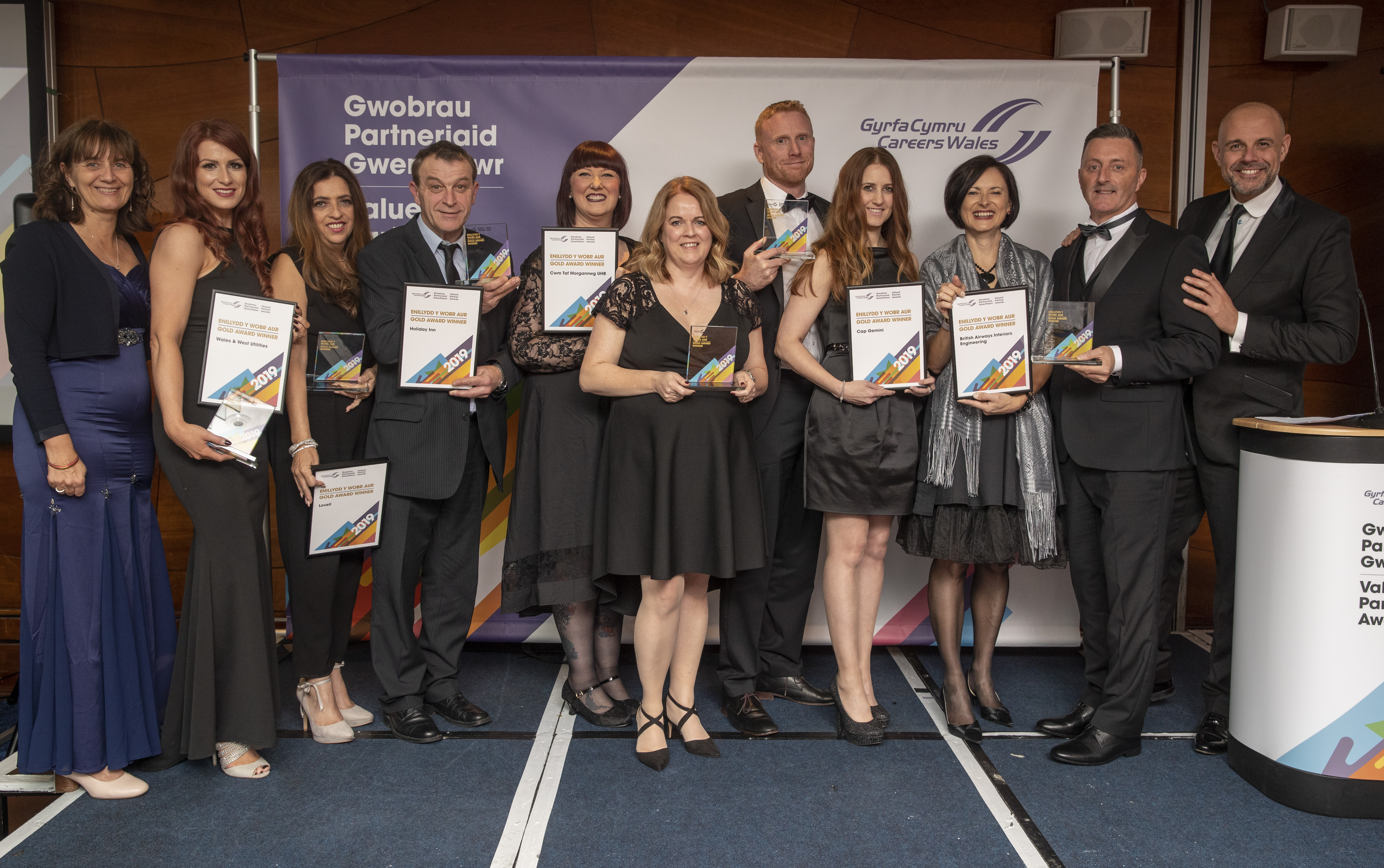 Gas emergency and pipeline service, Wales & West Utilities has scooped a top award for its work in helping students across Wales prepare for their future careers.
The company received a gold award in Careers Wales' Value Partner Awards in recognition of its support to schools and young people across the country, as they bid to gain a better understanding of the world of work.
Wales & West Utilities has partnered with Careers Wales for many years, with colleagues going into schools and working with teachers and pupils alike to inform, inspire and motivate young people about their future career opportunities.
The awards, which were held at The Hilton Hotel in Cardiff, brought together over 50 companies which partner with Careers Wales, making the links between education and employers to benefit future generations. 
"We are delighted to win this award and are proud to be a Valued Partner of Careers Wales.
"As a company we are committed to benefitting the communities in which we work, and this includes schools across the country. More recently, we have linked with John Frost School on a number of initiatives – all which benefit pupils directly. To date, we have carried out CV writing courses, careers advice workshops and also run a reading buddy scheme, where staff go into the school to help 11-13 year olds with their literacy.
"Winning this award is great recognition of the work our colleagues undertake to benefit young people and we are all exceptionally proud."
"The Valued Partner Award scheme is instrumental to the work Careers Wales does and we greatly appreciate the support we receive from each and every one of our Valued Partners.
"Ultimately, we'd like employers to feed into the national curriculum to ensure the skills students are developing will be useful to the evolving workplace.
"Without our Valued Partners, we wouldn't be able to reach as many students at such a granular level and for that we are very grateful."
For more information on how to work with Careers Wales to help raise young people's awareness and motivate them about the world of work email: employerengagement@careerswales.co.uk
Wales & West Utilities, the gas emergency and pipeline service that serves the south west of England and Wales, puts customers at the heart of the business and is rated the top utility company in the UK for customer service. If anyone smells gas, thinks they have a gas leak, or suspects carbon monoxide poisoning, they should call us on 0800 111 999 and our engineers will be there to help, day or night.
The company also has a multi-million pound, 30-year gas pipe investment programme which began in 2002. Old metal pipes within 30 metres of buildings are being upgraded to new long-lasting plastic pipes with a lifespan of more than 80 years, to make sure homes and businesses continue to receive a safe and reliable gas supply now and in the future.