Wales & West Utilities scoop two UK industry awards
Posted on: 29/03/2019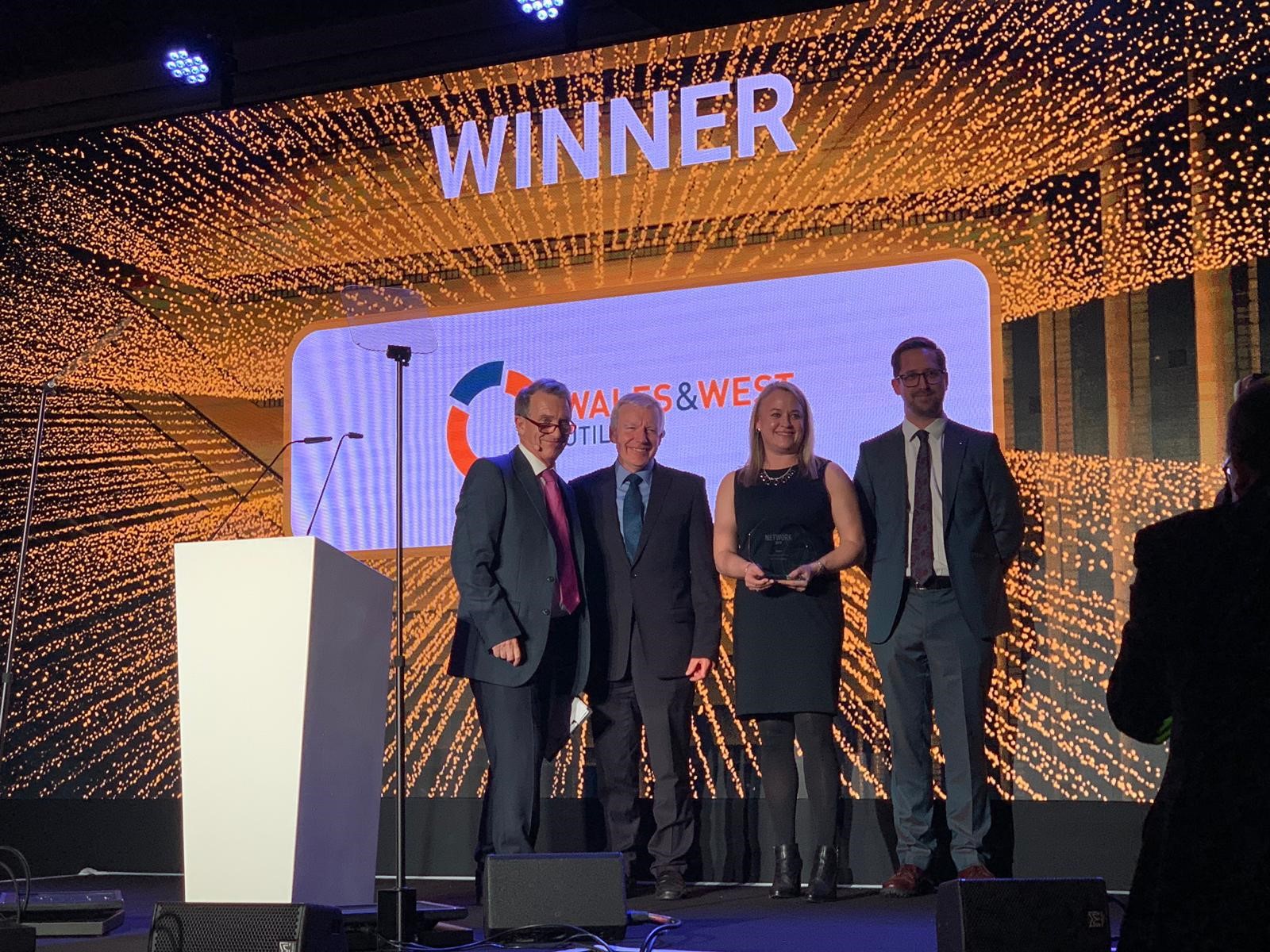 Wales & West Utilities has scooped two awards at the inaugural Network Awards, recognising its commitment to being at the forefront of energy innovation.
The gas emergency and pipeline service were named winners in two categories – the 'Gamechanger' Award for Networks and Innovation Project of the Year for Gas. It was also shortlisted in a further two categories - the Partnership Award and Network of the Year.
The Network Awards were launched to recognise the good work taking place across the UK's energy networks, their supply chains and stakeholders, took place this week (26 March) at the Hilton Birmingham Metropole.
Wales & West Utilities scooped gold in the Gamechanger Award for its collaborative work with Western Power Distribution and PassivSystems around the Freedom Project, which has successfully demonstrated the concept of smart hybrid heating in decarbonising heat. It won the Innovation Project of the Year for Gas for its rapid window cutters project with Steve Vick International, which has proven to reduce customer disruption whilst gas pipe upgrade work is taking place.
Wales & West Utilities Energy Strategy Director, Chris Clarke, said:

"We've got a clear vision on how gas and gas networks can play a key role in decarbonising heat, with smart hybrid heating systems making the most of our existing reliable gas and electricity networks.
"So we're delighted to have been recognised in by a judging panel of our peers, and to win these prestigious awards. Our future of energy and innovation teams have been working hard to deliver pioneering projects these awards are testament to the dedication in pushing boundaries to deliver these projects.
"We'll continue to make the case for smart hybrid heating and green gas like biomethane and hydrogen to deliver what our customers want and need: energy that is affordable, reliable and green."