Wales & West Utilities receives prestigious oil & gas safety award from RoSPA
Posted on: 25/06/2019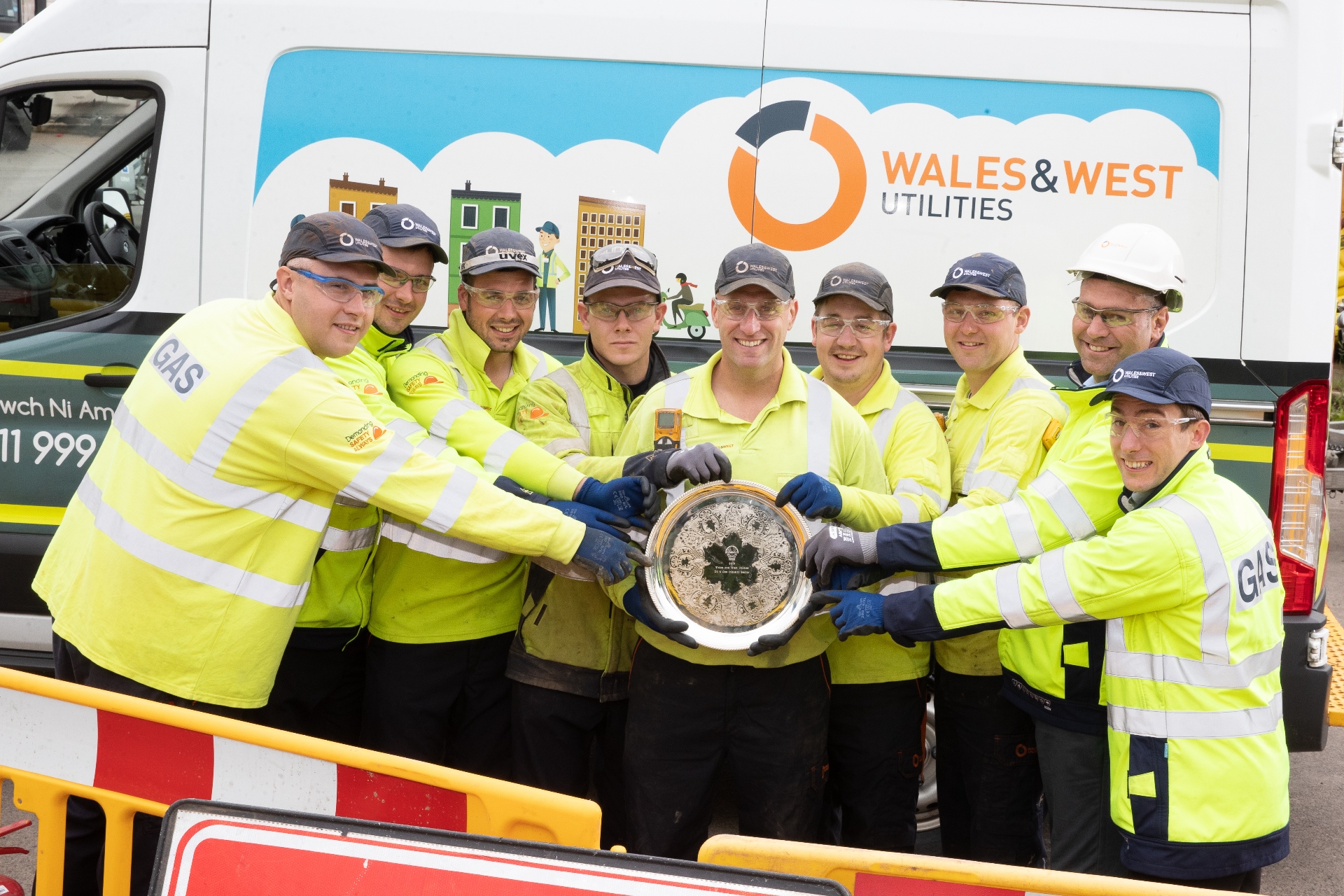 Wales & West Utilities has been given a prestigious award in recognition of its outstanding and exemplary practices and achievements in health and safety.
The gas emergency and pipeline service has been named a Winner in the Oil & Gas Industry Sector in the internationally renowned RoSPA Health and Safety Awards, the longest-running industry awards scheme in the UK.
The company also received a Gold Award – for the sixth consecutive year – in recognition of its industry-leading health and safety performance and commitment. And they were also named runners up in the invite-only Sir George Earle trophy – the pinnacle of the RoSPA Award scheme.
RoSPA's mission to save lives and reduce injuries covers all ages and stages of life. The RoSPA Awards recognise commitment to continuous improvement in accident and ill health prevention at work. Through the RoSPA Awards scheme, which is open to businesses and organisations of all types and sizes from across the UK and overseas, judges consider entrants' overarching occupational health and safety management systems, including practices such as leadership and workforce involvement. The awards are now in their 62nd year.
Graham Edwards, Wales & West Utilities Chief Executive said:
"We are thrilled to have, once again, received this award from our industry peers at RoSPA.
"Health and safety is at the heart of everything we do. From responding to gas emergencies and supporting those most in need to our work in schools, making sure young people know all about carbon monoxide, the safety of our colleagues and the communities we serve is a top priority for us.
"We have a world-leading safety record, and we're committed to do everything we can to keep people right across Wales and south west England safe and warm, with a gas supply they can rely on and a level of service they can trust."
Julia Small, RoSPA's head of qualifications, awards and events, said:
"The RoSPA Awards have become the key fixture in the health and safety calendar with new sponsors and new awards this year including the Leisure Safety Awards, the Safe@Work Safe@Home Award and the Inspiration Awards. Highly-respected, with almost 2,000 entrants every year, RoSPA award winners benefit from the wide-ranging rewards of improved sector reputation."
The majority of awards are non-competitive and mark achievement at merit, bronze, silver and gold levels. Gold medals, president's awards, orders of distinction and the Patron's Award are presented to organisations sustaining the high standards of the gold level over consecutive years.
Wales & West Utilities, the gas emergency and pipeline service that serves the south west of England and Wales, puts customers at the heart of the business and is rated the top utility company in the UK for customer service. If anyone smells gas, thinks they have a gas leak, or suspects carbon monoxide poisoning, they should call us on 0800 111 999 and our engineers will be there to help, day or night. 
The company also has a multi-million pound, 30-year gas pipe investment programme which began in 2002. Old metal pipes within 30 metres of buildings are being upgraded to new long-lasting plastic pipes with a lifespan of more than 80 years, to make sure homes and businesses continue to receive a safe and reliable gas supply now and in the future.