Wales & West Utilities invests in Chepstow sports side
Posted on: 06/04/2018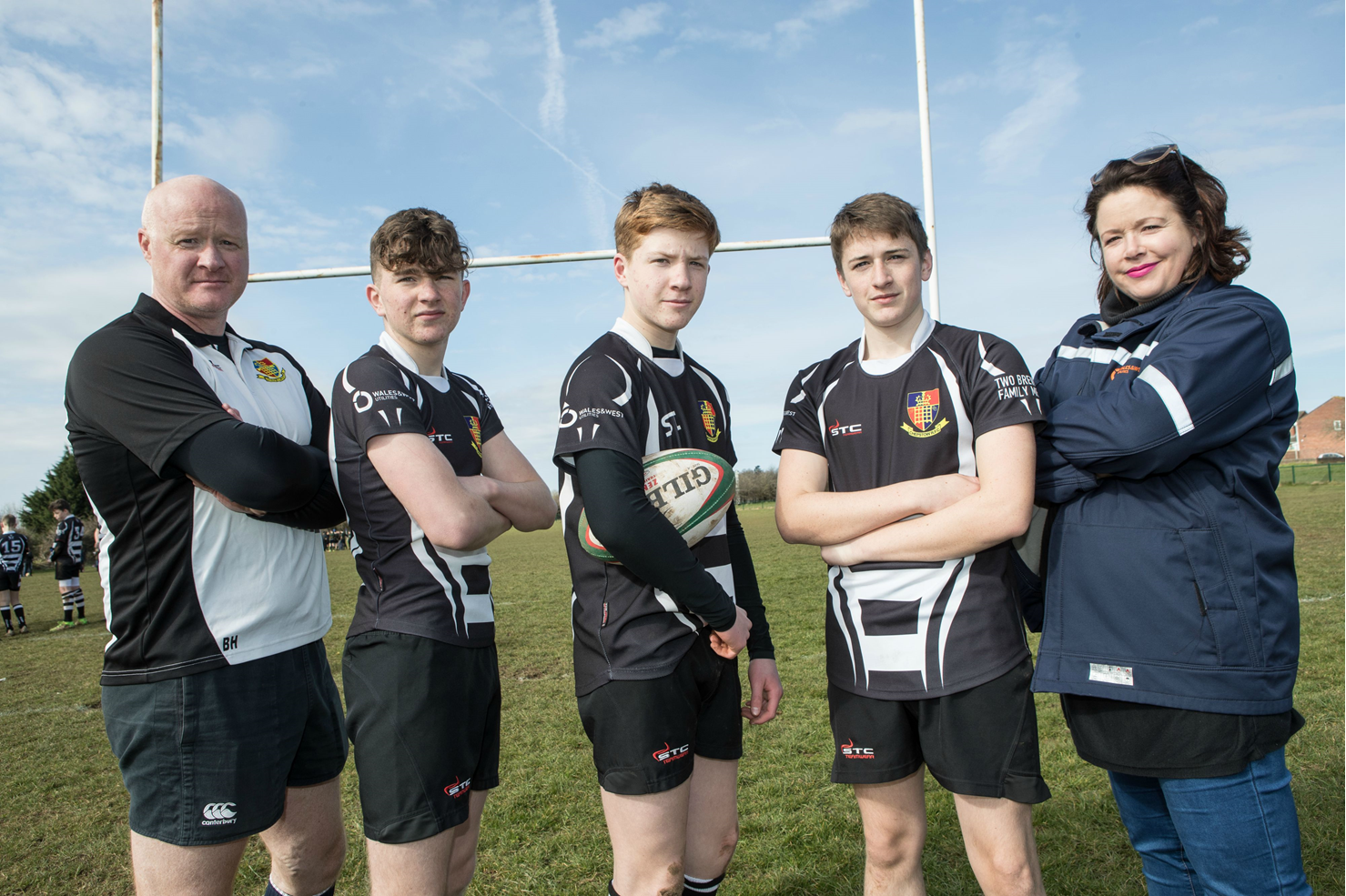 For the fourth year running gas and emergency pipeline service, Wales & West Utilities, is supporting Chepstow RFC Mini and Junior teams with matched funding donations.
The company, which is currently working in the Chepstow area on a £1 million gas pipe investment scheme, has supported the side for many years through the involvement of its Head of Procurement Brent Harkins, who also acts as the team's fixture secretary.
Brent explains:

"As father of two boys at the club I have been involved for over eight years and we do what we can to fundraise for the young people who play for the section.
"I have sought to make the money raised go further through my employer, Wales & West Utilities, which runs a matched funding scheme for colleagues. They have been supportive over the years and we're delighted that, once again, we have been able to secure a donation."
Over the years the money donated through the company's matched funding scheme has helped purchase kit and equipment as well as go towards taking a young side on tour to Amsterdam.
Brent added:

"It's great that the young people playing for the Club are directly seeing the benefit of donations like this. I am delighted that my employer is supportive of my volunteer work and has helped make the money raised go even further."
Sarah Hopkins, Wales & West Utilities People & Engagement Director, said:

"We're committed to supporting communities in which we work and our matched funding scheme is one way to further the fundraising efforts of our colleagues. We're delighted that Chepstow RFC is benefitting and we wish them luck with the remainder of the season."
Wales & West Utilities began its gas pipe investment scheme in Chepstow last month. The work, to upgrade 8.5 km of old metal pipes to new plastic ones, will make sure that local homes and businesses continue to receive a safe and reliable gas supply for years to come.
Wales & West Utilities, the gas emergency and pipeline service, brings energy to 7.5m people across the south west of England and Wales. If anyone smells gas, thinks they have a gas leak, or suspects carbon monoxide poisoning, they should call us on 0800 111 999 and our engineers will be there to help, day or night. 
The company also has a multi-million pound, 30-year gas pipe investment programme which began in 2002. Old metal pipes within 30 metres of buildings are being upgraded to new long-lasting plastic pipes with a lifespan of more than 80 years, to make sure homes and businesses continue to receive a safe and reliable gas supply now and in the future.