Wales & West Utilities gives Newport residents a helping hand
Posted on: 12/02/2018
Newport residents have been lent a helping hand as gas emergency and pipeline service Wales & West Utilities has been out and about in the city centre giving useful advice to hundreds of local people.
The company, which wants to make sure local people are kept safe, recently visited Newport's Friar's Walk to speak to people about gas safety and the dangers of carbon monoxide poisoning, whilst also helping people to sign up to the Priority Services Register.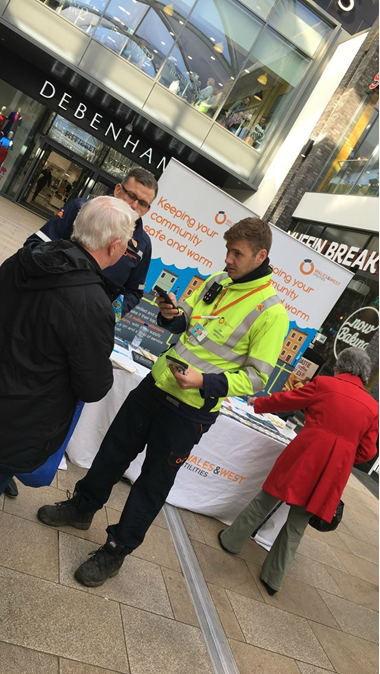 Wales & West Utilities' People & Engagement Director, Sarah Hopkins, said: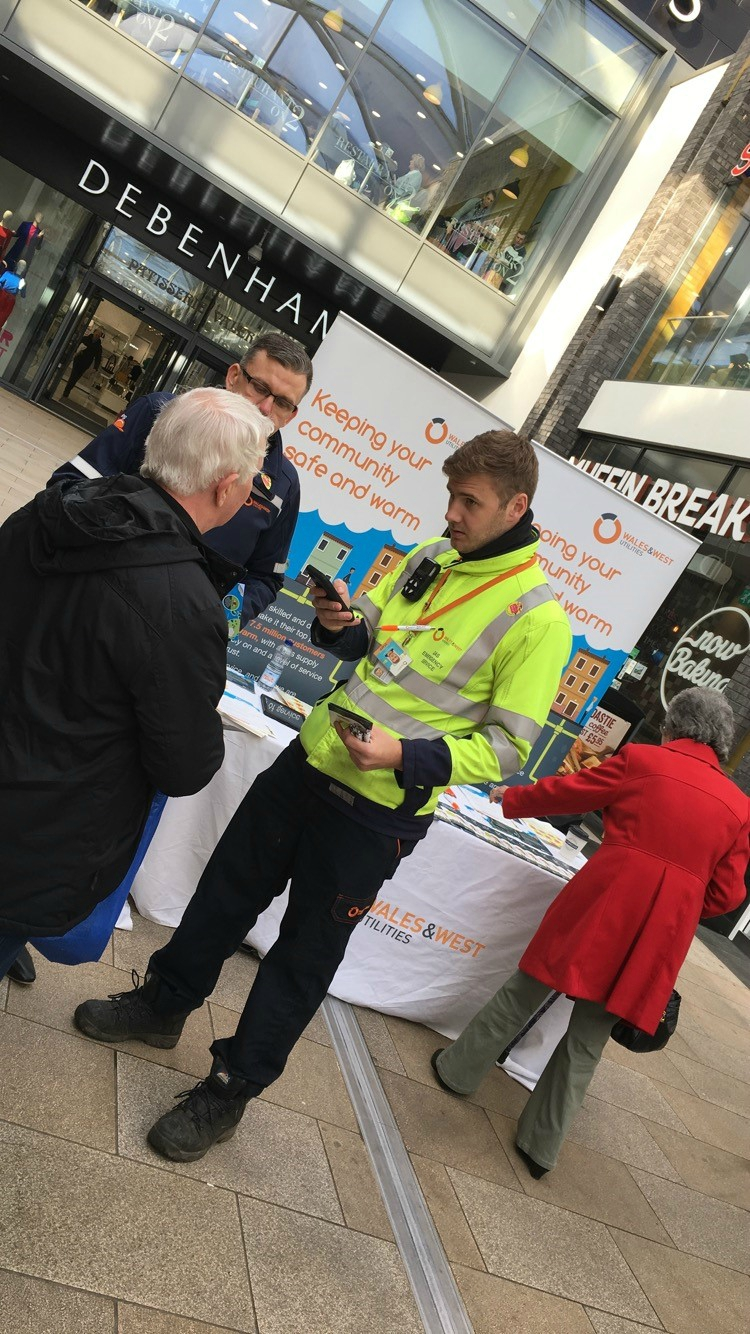 "We're committed to providing our customers with all the information they need to stay safe. From talking about the importance of carbon monoxide alarms to signing people up for the Priority Service Register, we were delighted to meet so many people and provide them with invaluable advice."
Wales & West Utilities works directly and with partner organisations, including fire and rescue services, to give customers information and support those most in need. The help includes signing people up to the Priority Services Register, connecting them to the gas network through the Warm Home Assistance scheme and installing Gas Isolation Valves to help older people stay in their homes for longer. You can find more information on the support Wales & West Utilities can provide at http://wwutilities.co.uk/priority/.
Wales & West Utilities, the gas emergency and pipeline service that serves the south west of England and Wales, puts customers at the heart of the business and is rated the top utility company in the UK for customer service. If anyone smells gas, thinks they have a gas leak, or suspects carbon monoxide poisoning, they should call us on 0800 111 999 and our engineers will be there to help, day or night. 
The company also has a multi-million pound, 30-year gas pipe investment programme which began in 2002. Old metal pipes within 30 metres of buildings are being replaced with new long-lasting plastic pipes with a lifespan of more than 80 years, to make sure homes and businesses continue to receive a safe and reliable gas supply now and in the future.