Wales & West Utilities flies the flag as the first gas network to receive verification certification for helping customers in vulnerable situations
Posted on: 13/02/2018
Wales & West Utilities has, once again, been recognised for meeting requirements, in line with British Standard 18477, for its work to help customers who find themselves in vulnerable situations and is flying the flag within the energy industry in becoming the first gas network to gain verification.
This is the second year that Wales & West Utilities, the gas emergency and pipeline service for Wales and the south west of England, has been found to meet the necessary requirements by BSI (British Standards Institution) after a thorough audit confirmed its processes and practices were of the highest standards in helping and signposting those most in need.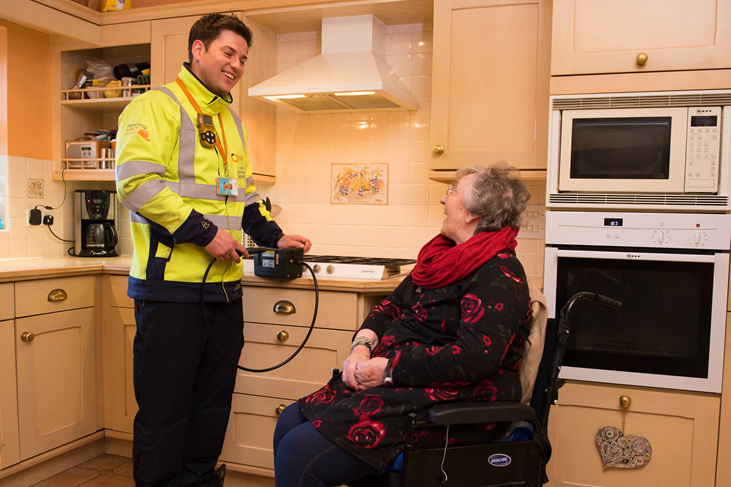 The audit involved working with colleagues from across the company including those working operationally and those in office roles too. During the visit, the auditor interviewed colleagues from across the business and listened into customer calls whilst business operations and customer service were also scrutinised.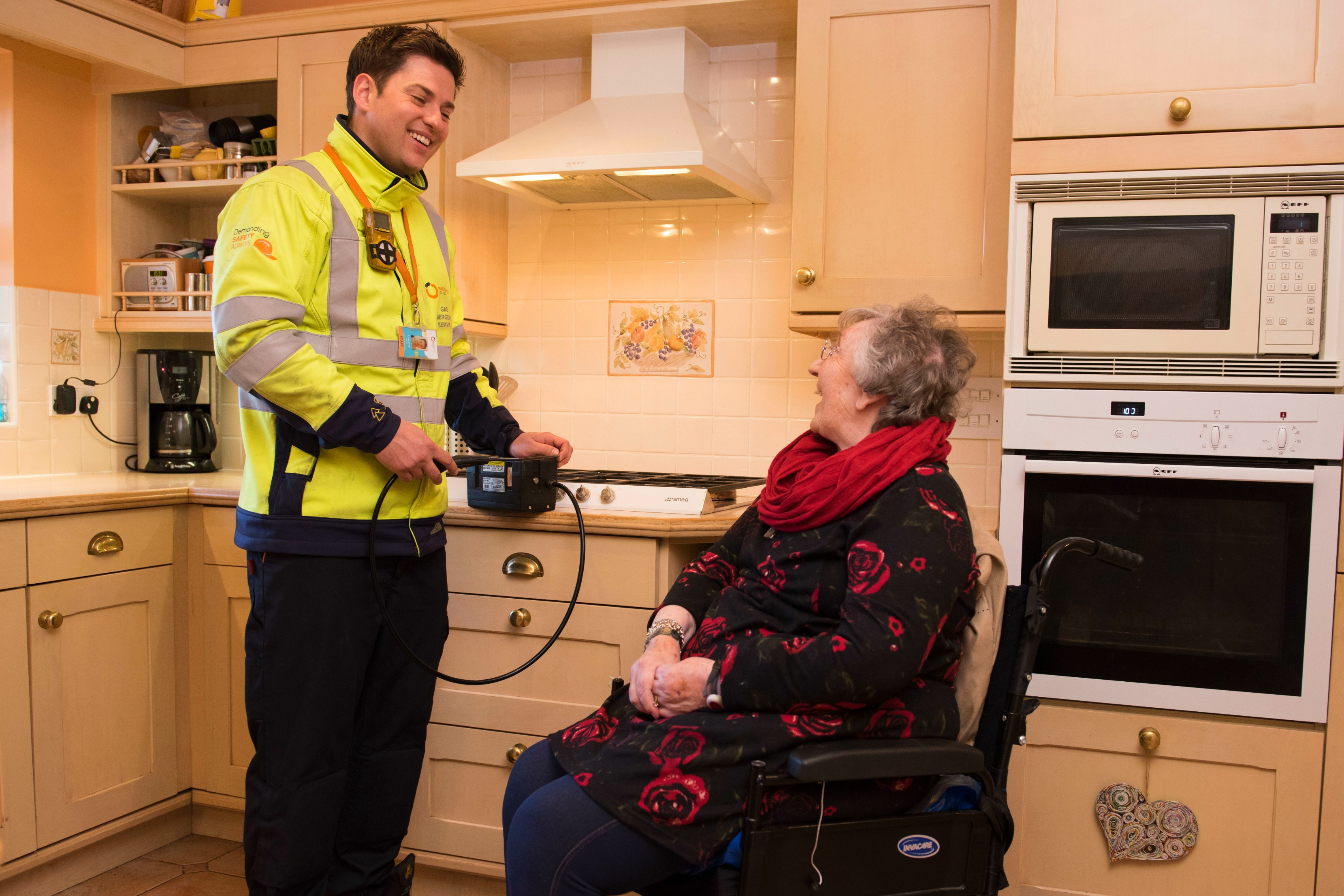 The company was praised for its customer support officers – colleagues who visit homes and businesses in advance of gas pipe upgrade work, as well as for its recently launched Customer Support Vehicle, which helps customers in vulnerable situations on the rare occasions their gas supplies are interrupted.
BS 18477 is recognised by energy regulator Ofgem as a standard that all gas and electricity companies should be working towards. It has been designed specifically to help organisations identify consumers and adapt their services to be inclusive and accessible to everyone. It acknowledges that all consumers are different with a wide range of needs, abilities and personal circumstances and that these differences can put some consumers in a position of vulnerability or disadvantage during certain transactions and communications.
Wales & West Utilities Director of Business Services, Mark Oliver, said:
"We are delighted to be the first gas network to achieve certification against this standard and to be hailed as an example for our work in helping customers who may find themselves in vulnerable situations.
"Vulnerability can be caused by a range of factors including illness or a change in personal circumstances, such as a bereavement or a job loss.   Our colleagues work to identify risk factors, do their best to understand customer circumstances and take the appropriate approach.
"We're committed to doing all we can to help those most in need in the communities we serve."
Heather Nowak, Client Manager at BSI said:
"By implementing BS 14877, Wales & West Utilities has demonstrated that it is committed to accessibility to services for all and is encouraging the adoption of fair, ethical and inclusive practices. We're delighted to have been able to independently assess the organization's compliance and recognize their achievement."
In developing BS 18477, BSI worked with Consumer Focus, Age UK, the Office of Fair Trading and the Trading Standards Institute.
Wales & West Utilities, the gas emergency and pipeline service that serves the south west of England and Wales, puts customers at the heart of the business and is rated the top utility company in the UK for customer service. If anyone smells gas, thinks they have a gas leak, or suspects carbon monoxide poisoning, they should call us on 0800 111 999 and our engineers will be there to help, day or night. 
The company also has a multi-million pound, 30-year gas pipe investment programme which began in 2002. Old metal pipes within 30 metres of buildings are being replaced with new long-lasting plastic pipes with a lifespan of more than 80 years, to make sure homes and businesses continue to receive a safe and reliable gas supply now and in the future.