Utility helps preserve Bristol history
Posted on: 09/02/2018
Wales & West Utilities has answered a call from Bristol City Council and, in the process, has helped preserve the history of gas lamps lighting up a prominent area of the city.
The Council asked for the gas emergency and pipeline service's help in locating a gas leak which has meant that nine gas lamps on Kingsdown Parade have been out of action since before Christmas.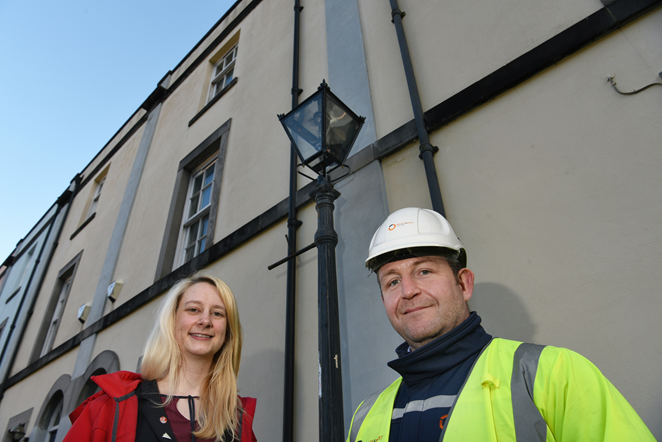 Cllr Mhairi Threlfall and Wales & West Utilities Stuart Meddick
Wales & West Utilities Senior Operational Manager for the area, Phil Jones, explains: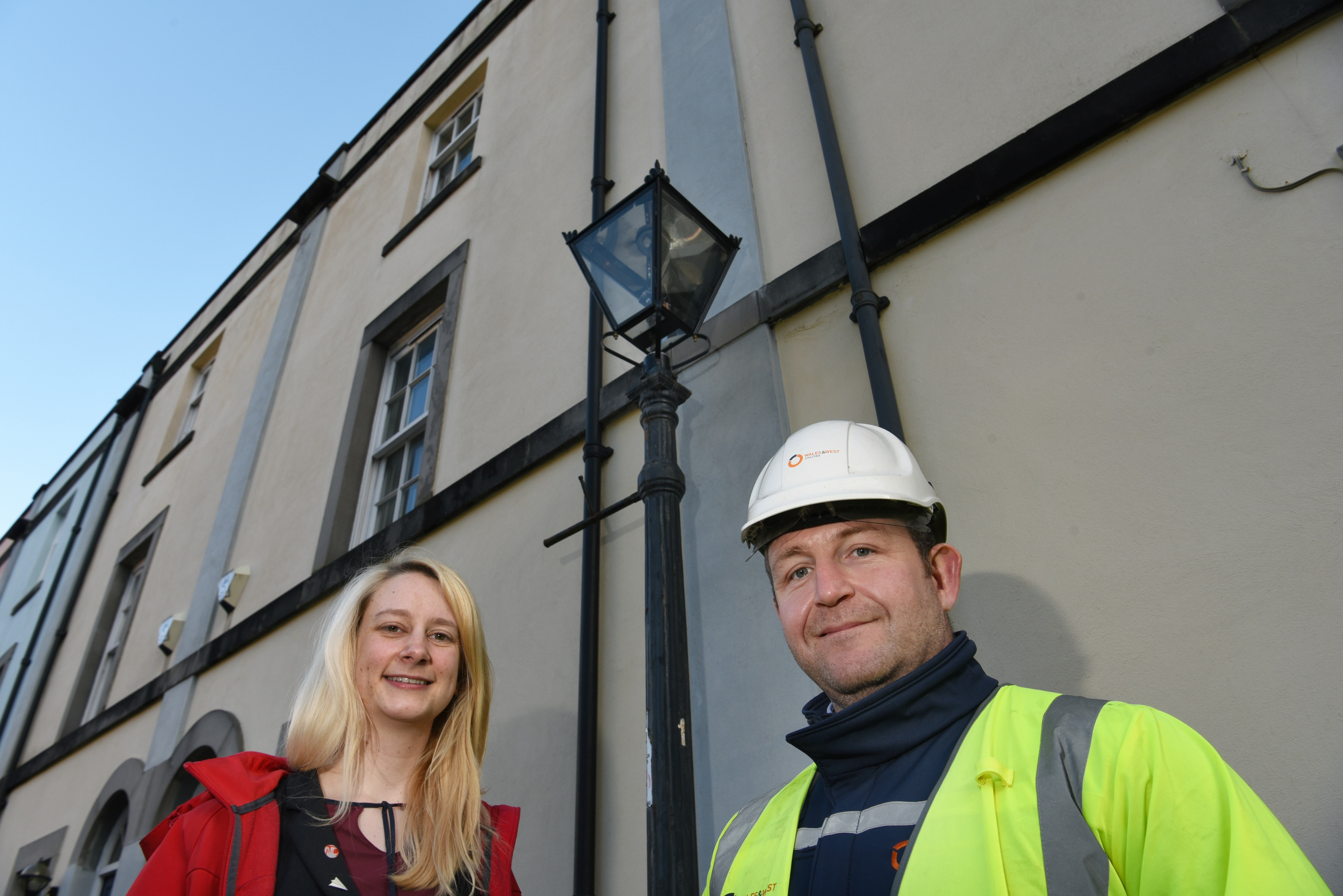 "We were asked for help by the Council as although the leaking pipe was theirs, we own, operate and maintain the gas network in the area and our engineers are experts at finding and repairing gas leaks.
"We did this work for free, and have now found and repaired the gas leaks which mean that the nine gas lamps in the area can shine brightly again.
Cllr Mhairi Threlfall, Cabinet Member for Transport, said:
"The gas lamps are a beautiful part of Bristol's history and I'm glad to see them working again. I'd like to thank West & Wales Utilities for bringing them back into use."
Phil added:
"We're proud of our history, and the key role gas has played in heating, lighting and powering communities' right across the UK, and are delighted that we have been able to play a small part in helping to preserve the history of this area. These days it isn't often that you see gas lamps in operation but they really are iconic and provide communities with a sense of pride in their history."
Wales & West Utilities, the gas emergency and pipeline service, brings energy to 7.5m people across the south west of England and Wales. If anyone smells gas, thinks they have a gas leak, or suspects carbon monoxide poisoning, they should call us on 0800 111 999 and our engineers will be there to help, day or night.