Emergency gas repairs to Windsor Bridge Road start on Thursday
Posted on: 17/11/2020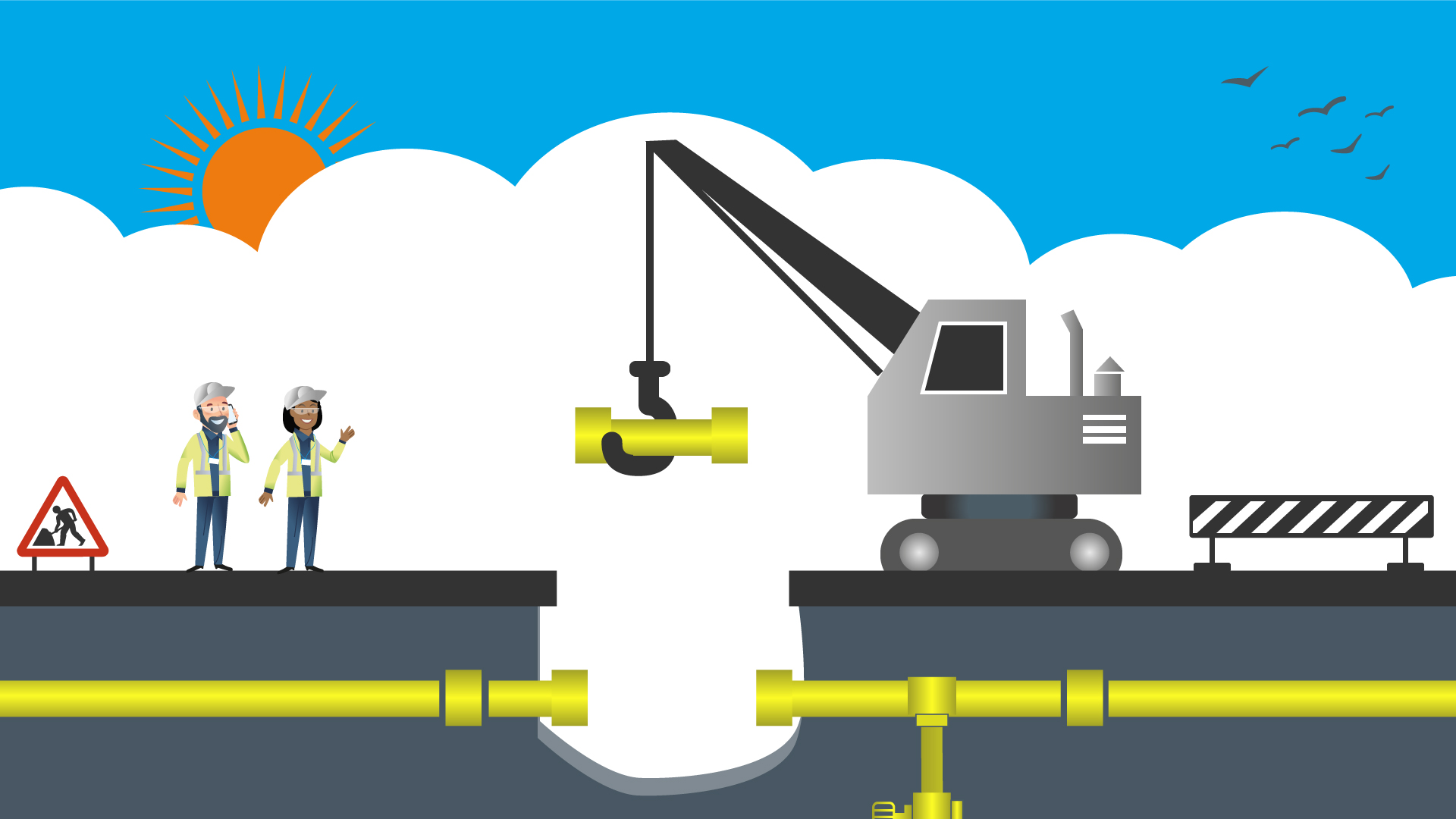 Wales & West Utilities is to start emergency gas pipe repair work in the Windsor Bridge Road area of Bath this Thursday (19 November)
The work will permanently repair a pipe that was damaged by third party contractors last week. In planning the emergency work Wales & West Utilities has liaised closely with Bath & North East Somerset Council and it has been agreed that, while work is ongoing, two way traffic lights will be in place on Windsor Bridge Road. The lights will be in place from 19 November and work is anticipated to be completed and the lights removed by Friday 4 December.
Engineers will be working 10-hour days and weekends to complete the essential work as quick as safely and as quickly as possible.
We're sorry for the disruption this work is going to cause and appreciate the patience of local road users. After contractors damaged the gas pipe, which resulted in a gas leak, earlier this month, we completed a temporary repair but now need to complete a permanent repair. This is essential to keep the gas flowing safely to heat homes as we approach the winter period.
We'll be working as safely and as quickly as possible to make sure the work is completed in a timely fashion, while keeping inconvenience to a minimum for local people and road users.
When our engineers are working in the road they will be following clear guidelines to keep themselves and our customers safe. If you are passing our work site, we respectfully ask that you keep a 2m distance.
Our Customer Service Team is ready to take your call if you have any questions about our work. You can contact them on freephone 0800 912 2999 or enquiries@wwwutilities.co.uk.
Alternatively, you can contact us on Twitter @WWUtilities or Facebook.com/WWUtilities.
Wales & West Utilities, the gas emergency and pipeline service, brings energy to 7.5m people across the south west of England and Wales. If you smell gas, or suspect the presence of carbon monoxide, call us on 0800 111 999 straight away, and our engineers will be there to help any time of day or night. Before visiting, we'll ask you to let us know if you or anyone in your household, is experiencing Coronavirus symptoms or self-isolating. We'll still come and help you: but our teams will take some additional precautions to keep us all safe.