Donation kickstarts Honiton club's campaign
Posted on: 07/10/2019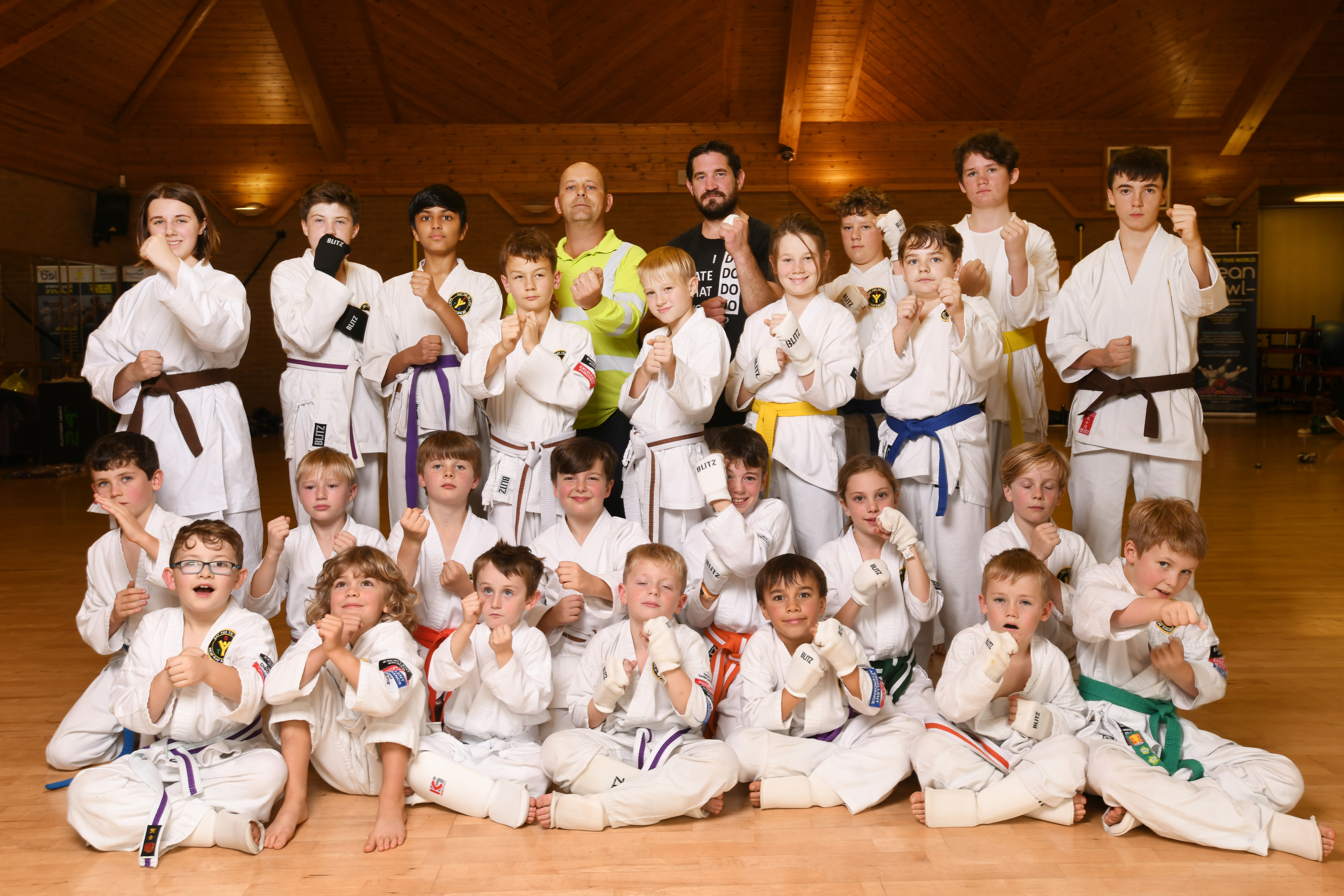 A kind-hearted donation from Wales & West Utilities has kickstarted a Honiton club's fundraising campaign as it bids to take many of its members to an international martial arts competition later this year.
Say Yes to Life Karate Club (SYTL), based at Honiton Leisure Centre, is fundraising to take members to the Seiwakai Open International Championships in Essex on 10 November.
The donation comes after Wales & West Utilities gas engineer, Colin Freemantle, applied for match funding from his employer.
Colin explains:

"As a family we are heavily involved in the club, with my wife volunteering as a fundraising co-ordinator and three of my children competing for them.
"We know how expensive opportunities like this can be and when the club talked about raising money to make the trip as accessible as possible for families, I applied for match funding through my employer."
Colin, who works across Exeter and East Devon to maintain existing gas equipment and lay new gas supply pipes to keep the gas flowing to heat homes and power businesses, was successful and, through its company-wide match funding scheme to support the fundraising efforts of its colleagues, Wales & West Utilities donated £200.
SYTL fundraising co-ordinator, Clair Freemantle added: 
"We are thrilled that Wales & West Utilities has kickstarted our fundraising campaign and, on behalf of everyone at the club, I'd like to thank them.

"We are hoping to raise £5,000 which will go a long way to making the trip. We competed in the Championships last year and it was such a positive and fantastic experience for our members that we wanted to compete again."
In the coming months SYTL plans further local fundraising initiatives including supermarket bag-packing, car washes and cake sales amongst other events.
Sarah Hopkins, Wales & West Utilities People & Engagement Director, said:
"We are committed to supporting the fundraising efforts of our colleagues and SYTL  are doing a sterling job of giving youngsters opportunities.
"We are delighted to set their fundraising activity off in the right direction and we wish the club every success at the event in November."
Wales & West Utilities has a team of more than 1000 trained and experienced engineers to help serve the 7.5m people across Wales and the south west of England that rely on its gas emergency and pipeline services. If anyone smells gas, thinks they have a gas leak, or suspects carbon monoxide poisoning, they should call us on 0800 111 999 and our engineers will be there to help, day or night. 
Our team is also working on a multi-million pound, 30-year gas pipe investment programme which began in 2002. Old metal pipes within 30 metres of buildings are being upgraded to make sure homes and businesses continue to receive a safe and reliable gas supply now and in the future.