Denbigh Boxing Club is fighting fit after support
Posted on: 22/11/2019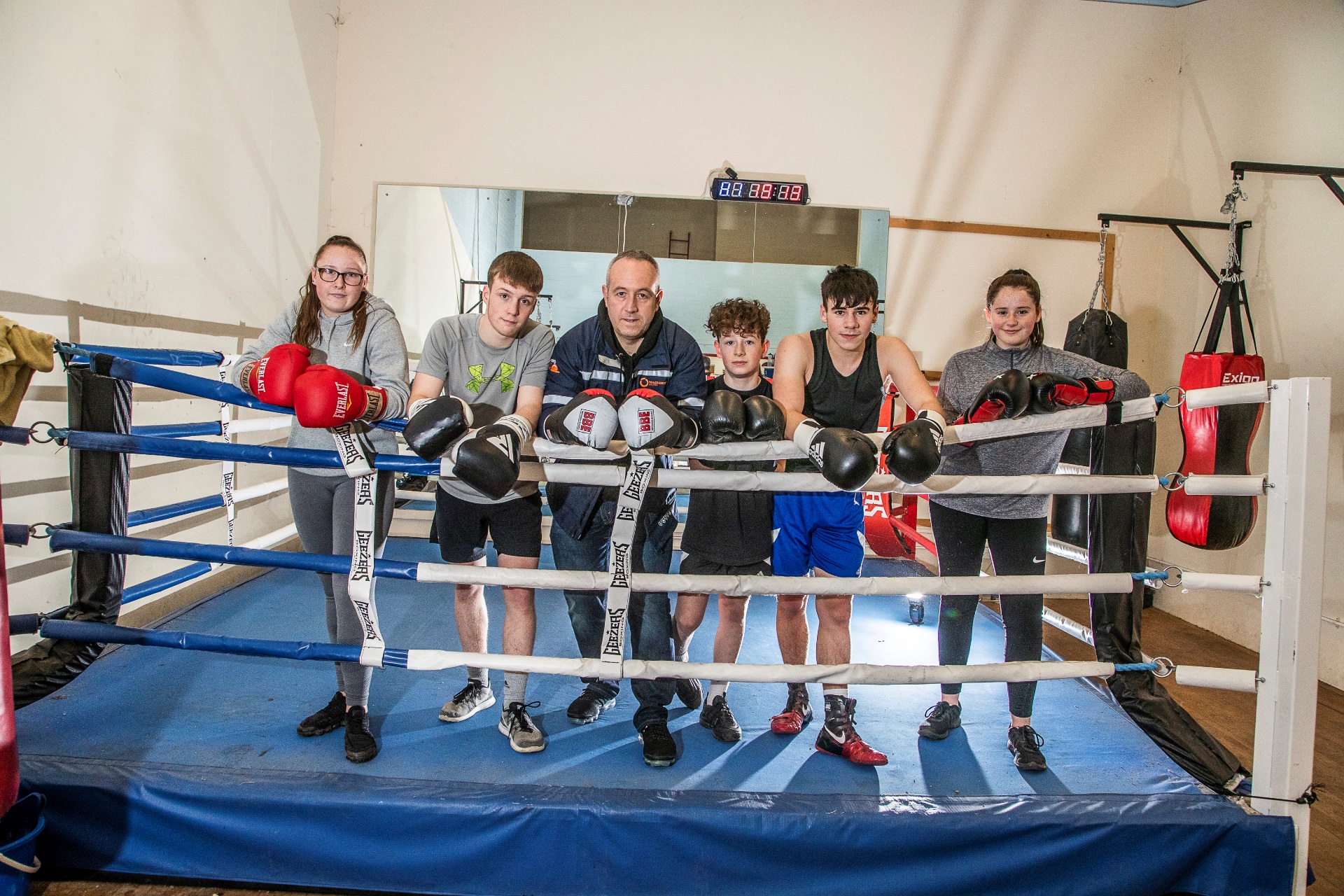 Young boxers in and around Denbigh are thrilled after receiving knockout support which has allowed their club to purchase much-needed equipment.
Denbigh & District Amateur Boxing Club, which has been running for over 50 years, received the money from gas emergency and pipeline service, Wales & West Utilities, as a result of one of its colleagues volunteering efforts.
Regularly training between 30-40 children per week, the Club has become a community hub for youngsters in and around Denbigh, with Wales & West Utilities colleague, Neil Evans, volunteering more than 200 hours per year to help train those in attendance.
I used to box and my two sons have been involved with the Club for over six years, so I spend a lot of time there volunteering to train youngsters as well as set up for events and competitions.
It's a fantastic environment in which to train and we open up twice a week, for 2.5 hours a time, and, so, you can imagine how much the equipment can get worn out.
To receive this money is simply fantastic. We run solely on a volunteer basis and only charge £2 a session to cover our costs, so this money has allowed us to buy much-needed equipment for everyone to benefit from.
The Club received £300 from Wales & West Utilities as part of its commitment to support the volunteering and charitable efforts of its colleagues.
We are delighted to provide this funding to Denbigh & District Amateur Boxing Club. The Club provides a fantastic facility for youngsters to train in and this new equipment will benefit everyone.
We are committed to supporting the volunteering efforts of our colleagues and are delighted to support Neil. We hope that everyone involved with the Club will get a lot of use from the new equipment.
Training takes place at Myddelton College every Monday and Wednesday at 6.45 pm.
Wales & West Utilities, the gas emergency and pipeline service that serves the south west of England and Wales, puts customers at the heart of the business and is rated the top utility company in the UK for customer service.
If anyone smells gas, thinks they have a gas leak, or suspects carbon monoxide poisoning, they should call us on 0800 111 999 and our engineers will be there to help, day or night.
Our team is also working on a multi-million pound, 30-year gas pipe investment programme which began in 2002. Old metal pipes within 30 metres of buildings are being upgraded to make sure homes and businesses continue to receive a safe and reliable gas supply now and in the future.