Construction industry urged plan ahead to avoid disruption
Posted on: 28/07/2020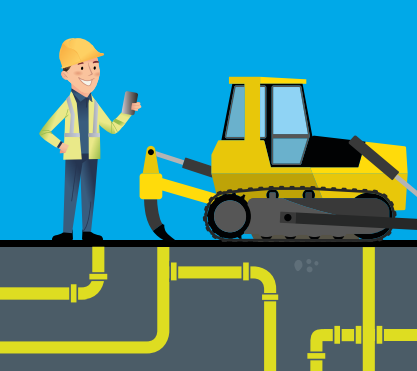 With the construction industry ramping up post-Coronavirus lockdown, gas network Wales & West Utilities is urging companies and contractors in the construction industry to plan ahead and 'dial before they dig' to avoid disruption to their work, communities and costly fines.
The stark warning comes after the restart of construction post-Coronavirus lockdown has resulted in an increase in third party damage to gas pipes.
Wales & West Utilities is urging everyone to remember three simple steps.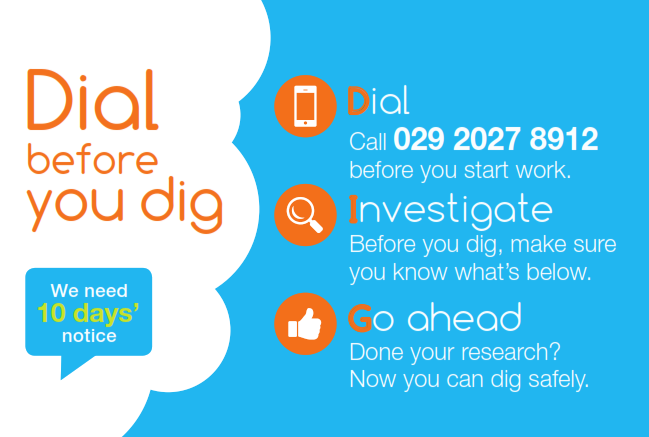 Every day, underground gas pipes get damaged by people digging without knowing what's below, which can be catastrophic.
Damaging gas pipes can cause serious injury, and the costs of repair, fines and fees can be huge. Whether you're piling or fencing, drilling boreholes, directionally drilling, demolishing, or just moving heavy machinery, we're urging those in the construction industry to make sure they know if gas pipes lay beneath the ground where they're planning to work.
These three simple steps exist to help the construction industry work safely. We want to keep people safe and make sure their work goes to plan. Remember if you're in any doubt, get in touch. Our team are ready to help.
For more information please visit www.wwutilities.co.uk/dig where you can find all the information you need.
Wales & West Utilities, the gas emergency and pipeline service, brings energy to 7.5m people across the south west of England and Wales. If you smell gas, or suspect the presence of carbon monoxide, call us on 0800 111 999 straight away, and our engineers will be there to help any time of day or night. Before visiting, we'll ask you to let us know if you or anyone in your household, is experiencing Coronavirus symptoms or self-isolating. We'll still come and help you: but our teams will take some additional precautions to keep us all safe.