Making the most of military talent
Posted on: 28/03/2019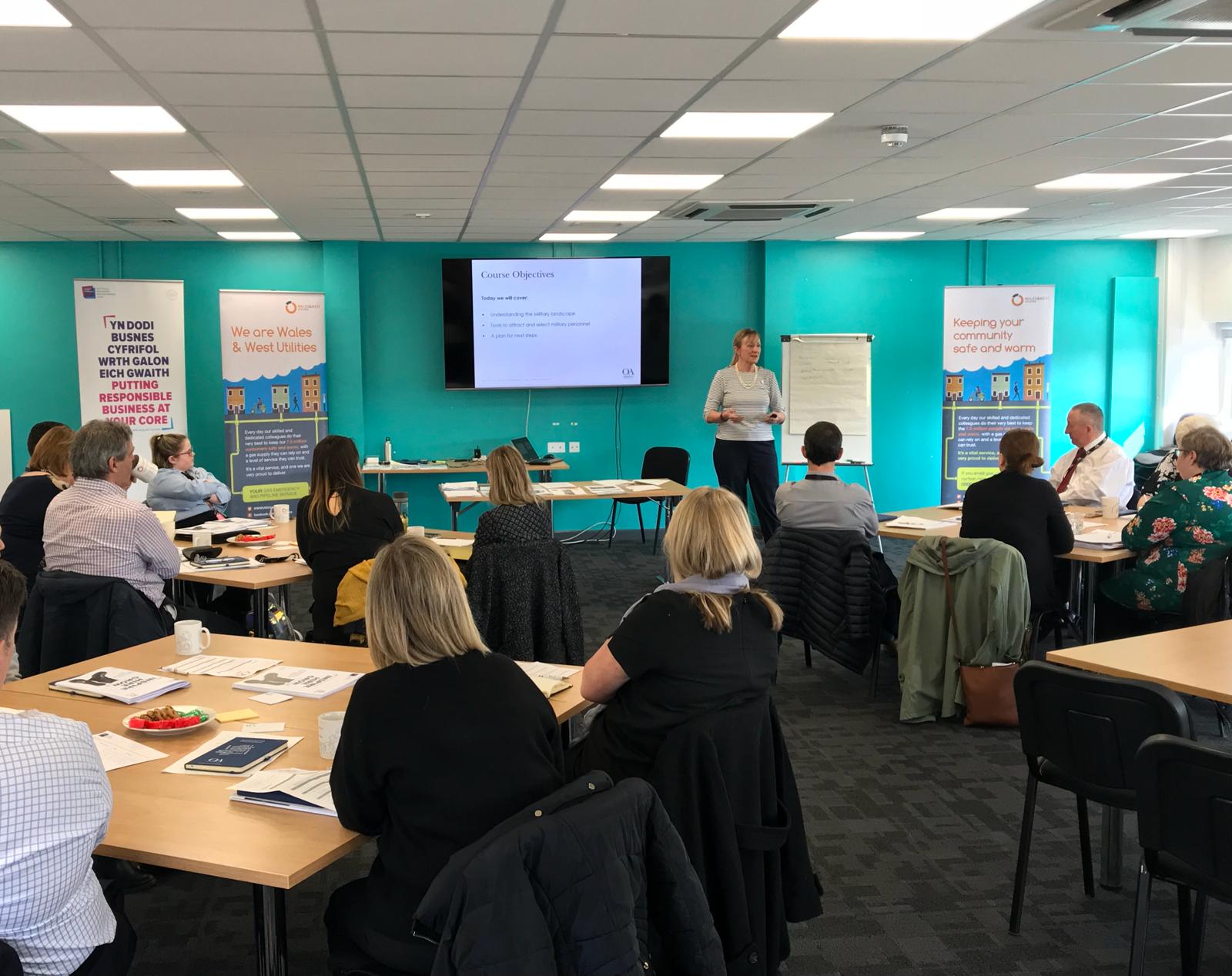 Our services play an essential role in the everyday life of 7.5m people across Wales and south west England. Whether it's heating your home, making the family dinner or having a hot bath, it's our job to make sure your gas supply is safe, reliable and there when you need it. 
Our colleagues are diverse – aged from sixteen to seventy, and our jobs are varied too. From digging down to repair gas pipes to using RFID tags to track our plant and material, there's many different roles that play a part in keeping the gas flowing. And we're always on the lookout for talented people who can bring new skills, innovative thinking and confidence to our business.
Figures show that while employment levels have steadily risen in recent years, there are still over 1.6 million unemployed people in the UK. Some groups are disproportionately represented in these numbers, including the ex-military community. Shockingly, working age veterans are nearly twice as likely to be unemployed as their civilian contemporaries.
If we are to continue to deliver reliable, affordable and sustainable energy to the communities we serve we simply cannot afford to miss out on the unique, diverse and high-performing source of talent of ex-servicemen and women present. Veterans offer a wealth of transferable skills, including leadership, teamwork, problem solving and a strong work ethic.
So we're working with those already in our ranks on a veteran's recruitment initiative that partners with the military's resettlement programme to make finding a second career easier for ex-servicemen and women in a responsible way. This programme includes training some of our people in how to map the skills and experiences of veterans to the roles we have, and working with the Career Transition Partnership when we have roles to fill, to make them available to those leaving service.
In developing this initiative, we have partnered with Business in the Community Cymru (BITC) which has developed a toolkit, 'Capitalising on military talent'. Written in partnership with military recruitment specialists, Salute My Job, the guide is designed to help businesses strengthen its workforce by offering veterans fulfilling second careers.
So today we're proud to be hosting a workshop with BITC Cymru for local companies that will let them know how military veterans can really benefit their business and to learn how skills can be transferable between the military and business. Our experience has shown that the Armed Forces are offering us a wealth of experience and our customers reap the benefits, whilst ex-forces veterans are building successful second careers – it's a win-win situation all round. We are looking forward to sharing our insight.
We want to harness the skills of more veterans and support them in developing a fulfilling civilian career. If you're interested, you can take a look at our latest opportunities here.