Making Caring Visible for Carers Week
Posted on: 08/06/2020
We're supporting Carers Week by making caring visible.
Carers Week is time to celebrate those who provide unpaid care and support – be that young children, a family member or friend who has a disability, mental or physical illness, or someone who needs extra help as they grow older.
This year, in the shadow of Coronavirus, carers are under more pressure than ever, and they need our support. We are recognising that now, it's time for us to come together and help Make Caring Visible.
We understand the flexibility that carers need and we're proud that we're able to support our colleagues, so they can look after their loved ones.
Dawn James' Story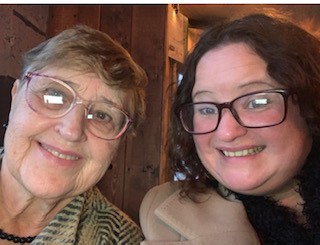 Dawn James' life was impacted dramatically when her mother suffered a stroke two years ago, leaving her in a severe condition and not being able to live independently. Dawn, who has worked in our customer services team for over 12 years, has benefitted from the Carer's Passport.
She explains: "My mum has always lived with us and has been my rock – especially when my daughter was little. Having her around allowed me to go to work without the worry of childcare. Sadly, all that changed two years ago but the support of the Carer's Passport has helped no end.
"My siblings help when I'm in work, and we have many friends who come to see and help Mum, but she also has a lot of hospital appointments that we need to attend. The Passport helps so much – it allows me to work around these appointments. In my situation it's comforting to know that I have the support of my employer. It allows me the flexibility to put mum first, carrying my caring commitments, whilst also working."
Leigh Hemm's Story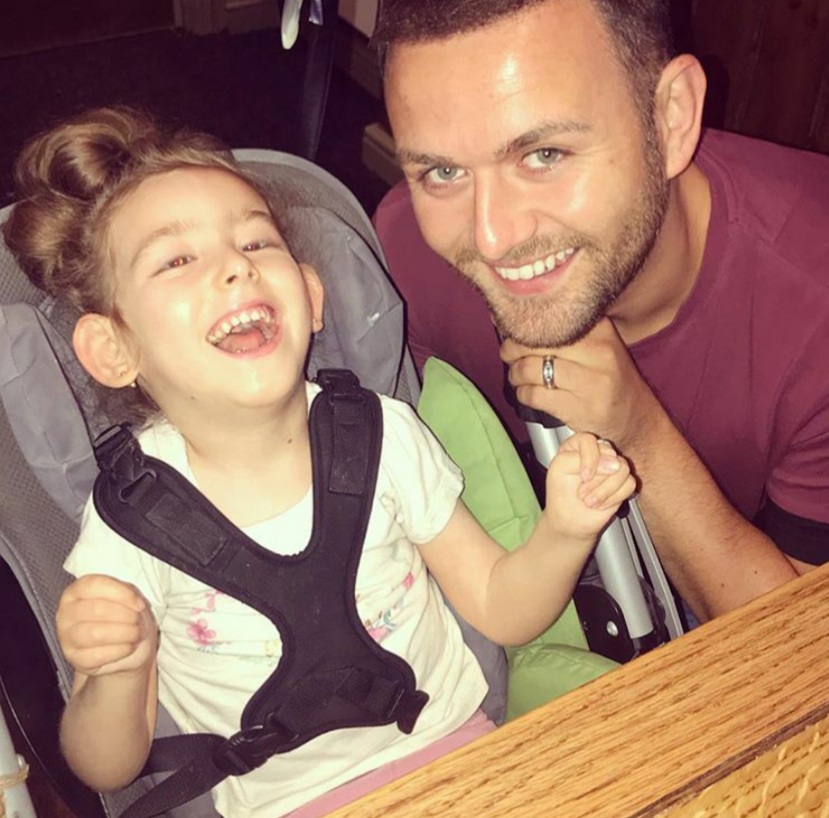 Leigh Hemm's daughter Ayla Mae was born with spastic quadriplegic cerebral palsy, is profoundly deaf, visually impaired and unable to feed properly. Her condition means that she needs 24/7 care, which can prove difficult for most working parents. But thanks to Wales & West Utilities Carer's Passport being introduced in 2017. Leigh's life has been made easier.
He explains: "The support I've had from my employer has been marvellous. As well as caring for Ayla Mae on a day-to-day basis, when she becomes poorly she can be in hospital for some time. Without the flexibility of the Carer's Passport, I simply don't think it would be possible to work."
"People shouldn't have to struggle alone – be it on a long-term or short-term basis. The support is out there and I'm pleased to say that my employer has never let me down."
Phil Knight's Story
Wales & West Utilities operative, Phil Knight, cares for his partner Vicky after blood clots formed on her brain during childbirth, leaving her with a rare disease that has affected her entire left side of her body. Phil now cares for Vicky and his young daughter, whilst medics try to investigate the rare disease.
He said: "It's something you don't ever imagine. What happened to Vicky during labour has left her with the effects of a stroke and between myself and family members, we now provide her with all the care she needs around the clock.
"I work across the Bridgend area, local to where I live, but Vicky can have many appointments in hospital, as consultants work to understand the disease she has and the implications it has. The flexibility of the Carer's Passport is amazing. It allows me to plan work around all of Vicky's major appointments, not using annual leave for each, so that between us we can care for Vicky in a way that suits our family. I'm grateful for the support I continue to get from work."
Gail Greaves' Story

Gail Greaves made the decision to move her 100-year old great-aunt, Peggy, from France to Cardiff when her caring needs got too much. Gail spent two years caring and supporting Peggy whilst she was living in a nearby care home. She was one of the first to benefit from the introduction of the Carer's Passport and it helped her on so many levels.
Gail explains: "Moving my great-aunt was such a huge decision but having her so close during the final few years of her life was wonderful. Benefitting from the Carer's Passport not only allowed me the flexibility to condense my working hours, so that I could spend each Wednesday afternoon with Peggy, but it opened up the conversation with colleagues so that I could benefit from much-needed mental support.
"Each week I would spend precious time with Peggy, caring and connecting on an emotional level, as well carrying out other necessary caring commitments such as arranging appointments, sorting out finances and shopping. Without this policy I there is no way I would have been able to cope with the situation I was in. I am so grateful for this support – Wales & West Utilities were such early adopters and this has helped me and so many others."