Posted on: 03/06/2020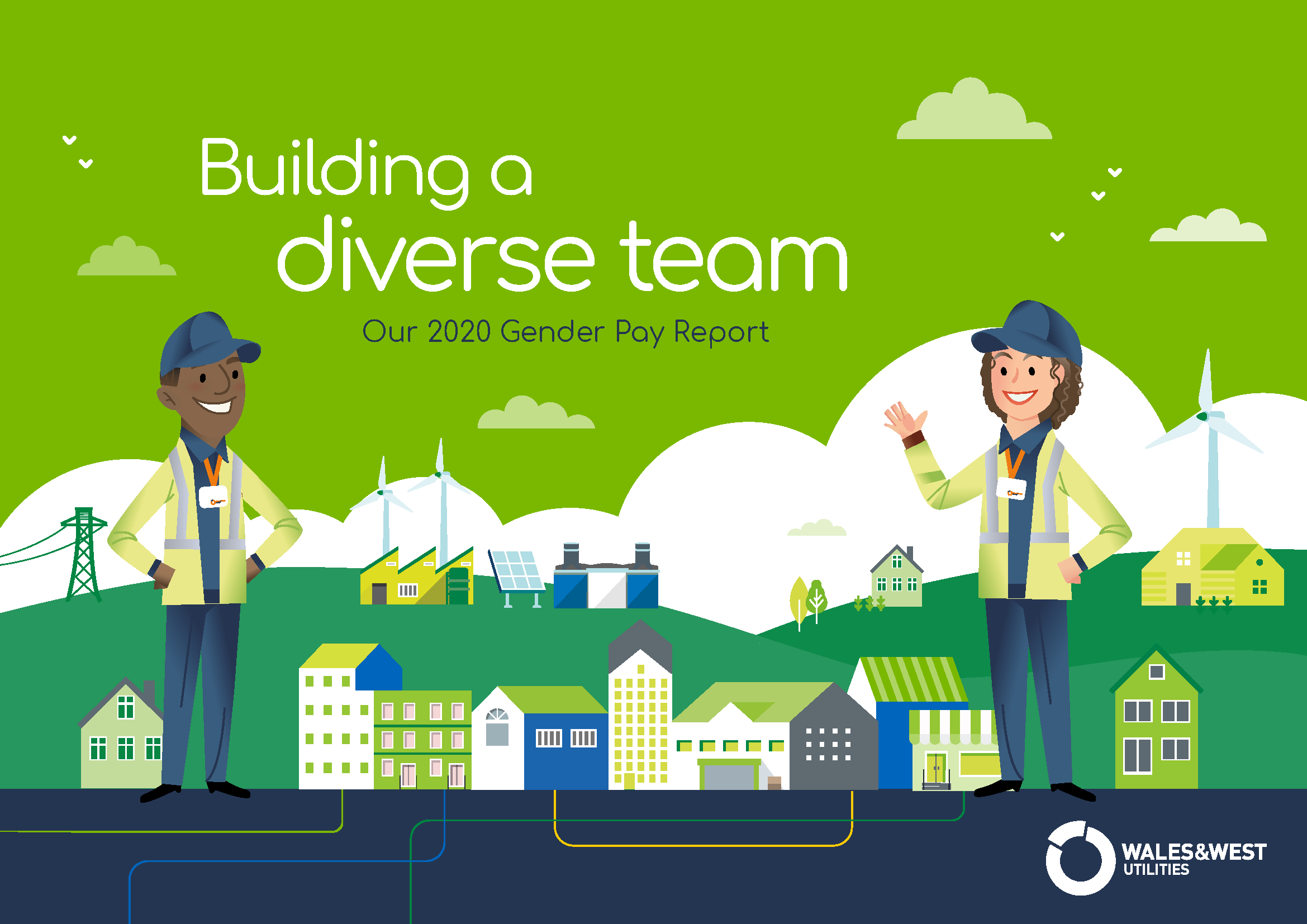 With the challenges that coronavirus has thrown at us we know now more than ever, the communities we serve across Wales and the south west of England are relying on us to keep the gas flowing so people are safe and warm at home.
At Wales & West Utilities we are approaching the start of a new regulatory cycle. The next price control agreed with our regulator, Ofgem, will set out the money we can invest in our customers' and stakeholder's priorities.
So, we'll be exploring ways to work harder and to work smarter, so we can build on the success that we've had as a business. We now know that to truly meet the needs of the communities we serve, we must reflect them, so we'll be working hard to make our workforce inclusive.
We're proud of our record on building a diverse workforce and our well-defined development programmes help all our colleagues to meet their potential, irrespective of gender, age, race, disability or sexual orientation.
Our story to date:
16% of our colleagues are female – an increasing number year on year
More women than ever applying to for apprenticeships and operational role
Woman playing key leadership and management roles
7% of our operational workforce are female and 43% of our office colleagues is made up of women
How will we encourage diversity?
While we have a large number of women working in the office, we recognise we need to encourage diversity in our operations teams. We have identified ways to make our teams reflect the diversity of the communities we serve, so we'll work hard to:
Do all we can to change perceptions of the gas industry – role-modelling some of our outstanding women comfortable with the changes.
Focus on wellbeing – we try to be as family friendly as possible, and have introduced enhanced maternity leave, shared parental leave, flexible working policies and a Carers Policy – a first for a gas network. Our wellbeing strategy supports our colleagues in their lives at home and work.
Embed our values in recruitment – we give new recruits all the skills they need to fill roles from Gas Engineer to Planner, Administrator to Asset Manager. We've also removed the requirement for academic qualifications unless they are strictly necessary.
Help to shape education choices – we engage with schools, colleges and community groups. STEM Ambassadors and experienced female engineers regularly visit schools and clubs to talk about their experiences and the opportunities for girls.
Promoting our job opportunities to a diverse audience – we're using new ways to reach out to women (as well as BAME and LGBTQ+ communities), targeting people with an interest in engineering.
Whilst it's good to reflect on the progress we have made, we know there's still more to do but we believe we're moving in a positive direction to make our business more equal and more representative.
You can read our Gender Pay Gap Report here.