Our Lets Connect campaign started in Summer 2018 – and since then we've spoken to more than 21,000 customers and stakeholders, helping to shape our future plans.  Some highlights include: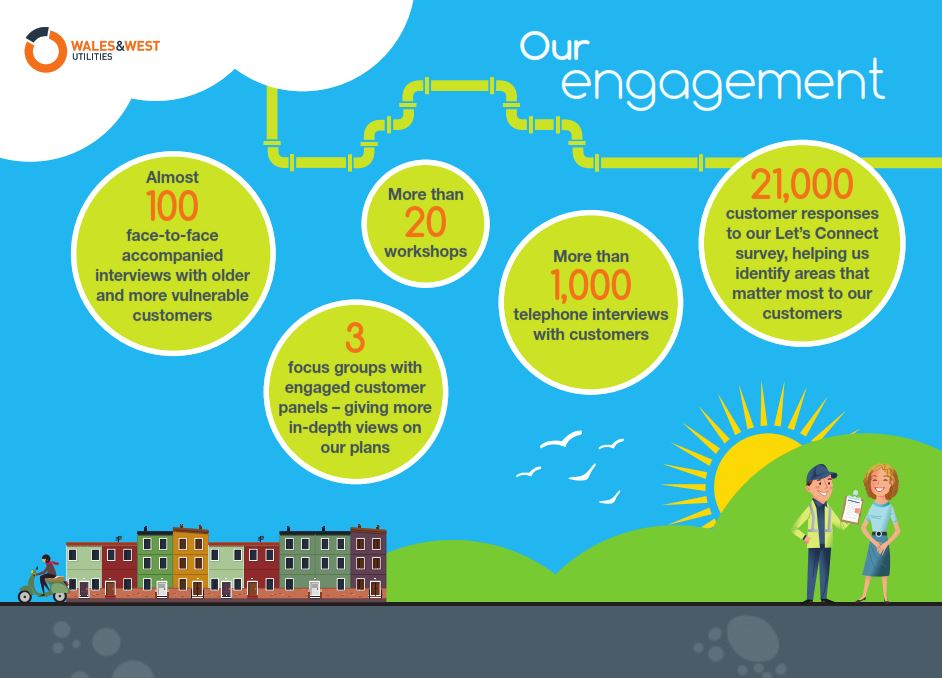 We've worked with strategic stakeholders and industry experts, consumer advocates and local groups in developing our plans for the future, as well as collecting the views of our customers.
This wide range of feedback will be triangulated and incorporated into our plans – while in the next price control period (2021-25) we have ambitious plans to enhance the voice of customers in all our operations through citizens panels and additional partnerships.
Keep an eye on our website for more information over the next few months.