Listening to our stakeholders – and acting on your feedback
Our stakeholders help shape the services we provide. We listen to and act on stakeholder feedback to make sure we continue to deliver outstanding levels of gas safety, reliability and customer service, so we're trusted and valued by the millions of people we serve every day.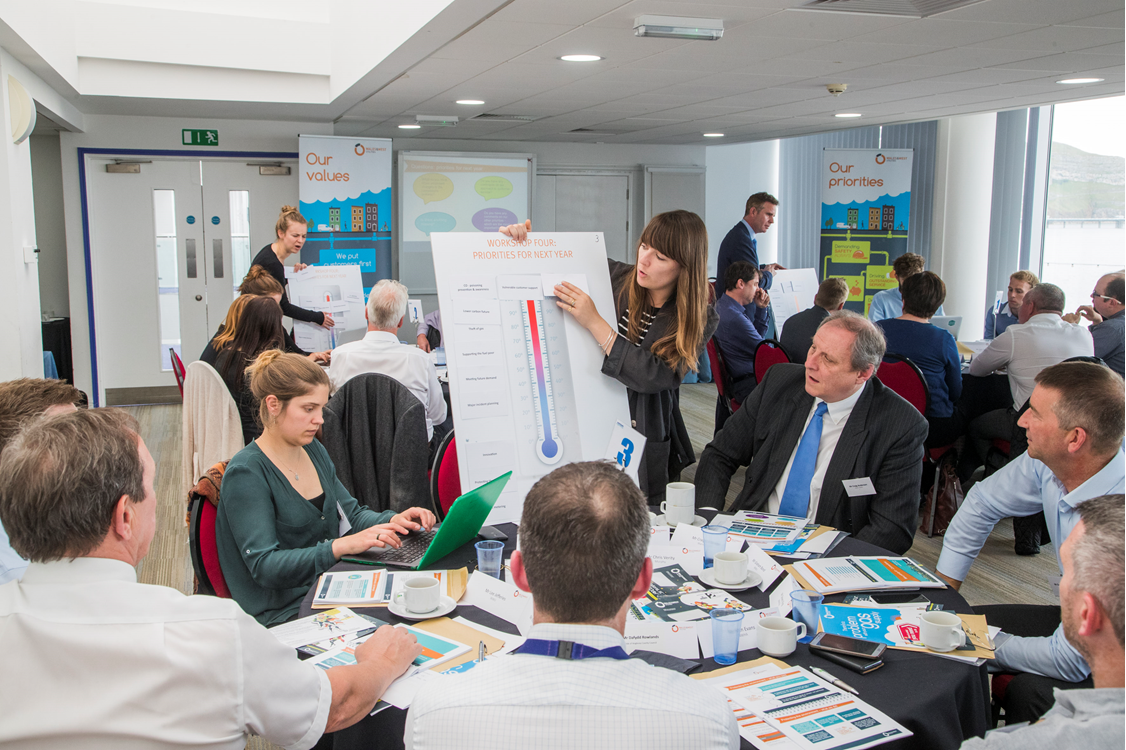 We really value your opinion and would like you to continue to help us shape our business in the future. There are lots of ways you can get in touch and be involved:
Become one of our 'critical friends'  - or get involved with our customer panels
Take part in our online surveys
Talk to us about partnering or pitch an innovation project for funding
Attend one of our local community events, letting us know your thoughts on our services
Receive updates on how we are performing
Regulated by Ofgem, our next price control (RIIO-GD2) will set out the money we can invest across Wales and the south west of England in the 5 years between 2021 and 2026.
Our Customer Engagement Group (CEG), which is independent of both us and of our regulator, Ofgem, will scrutinise our plans for investment for the future, customer service and social obligations, environment, and how we will prepare the gas network for the future while keeping customers' bills as low as possible. You can find out more about our CEG here. 
Our approach to engagement
Engaging with and listening to our stakeholders is how we drive forward our business performance. Engagement is driven by our executive team, but embedded throughout our business and is the responsibility of all our colleagues.  
We actively consult with a broad range of stakeholders making sure they're informed and engaged, and can influence our business decisions.
Principles that guide our engagement
Inclusivity – encouraging a wide range of diverse customers and stakeholders to co-determine priority issues and engagements, as well as voice opinions on business initiatives.
Transparency – consistently demonstrate that openness, honesty and accountability guide the organisation's decisions and are embedded within initiatives and outputs.
Continuous Improvement – aiming to identify key stakeholder issues before they arise, proactively resolve issues when they do and ensure that the outcomes are communicated to stakeholders.
Themes for engagement
To make sure that we're doing the right things both for our stakeholders and our business, we've carefully matched our engagement themes to our business priorities. 

Demanding safety always
Deliver our gas pipe replacement programme
Make sure we're prepared for a major incident
Reduce risk to the general public from carbon monoxide poisoning  
Driving outstanding service
Delivering value for money
Keep our element of customer bills as low as it can be
Drive value through partnerships and innovation
Work to address gas theft
Doing all we can to provide a reliable gas supply and promote sustainability
Support local communities to protect and enhance the environment
Reduce network emissions and business carbon footprint
Designing our future
Reducing fuel poverty, helping to make gas energy more affordable
Improving the skills, capability and culture of our workforce
Supporting the development of the Government's policy for our future energy system, so it's secure, affordable and decarbonised, and bringing 'green gas' into the network
If you visit our company reports page you can read our stakeholder reports. We look forward to continuing to work with our stakeholders, to shape the future of our business.  Have your say – get involved.