Why is innovation important to us?
Innovation is the key to our business success – shaping it for the future and driving change to make sure we get the results our stakeholders value. We're very aware that innovation is important for our long term sustainability and essential to the growth and development of the business.
Here at Wales & West Utilities, we work in a fast paced and ever evolving industry. Regulatory changes, a shifting political landscape and the economic climate mean that if we are to thrive as a business, we need to meet today's challenges and get ready for tomorrow's. Building on our great reputation for safety and customer service, we're focussed on innovation, value and partnerships.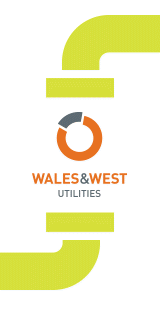 Our innovation strategy, developed after talking to a broad range of our key stakeholders, supports our business ambition – to deliver outstanding levels of gas safety, reliability and customer service so that we are trusted and valued by the millions of people we serve every day. To achieve this, we are focused on always improving safety, giving our customers a reliable gas service, spending money wisely, protecting and helping the environment and investing in our network, people and future.
We want to work with you
We have well thought out ways of working that take us from a first idea to the launch of a project and beyond. Getting this right means we can make sure we have the knowledge, skills and management that result in good decisions which match our overall business strategy. We'd appreciate your ideas and thoughts to make sure that we continue to deliver a range of innovation projects that meet the challenges we face. We aim to deliver benefits for our customers beyond our expertise and look for appropriate partnerships to achieve this. We're very good at what we do, but we aim to be even better by working with others who can offer additional skills and experience. We also welcome the opportunity to connect with other people and organisations to share knowledge and skills to build our innovation strategy for the future.
Do you have an innovative idea? Contact innovation@wwutilities.co.uk
For more information about all NIA projects, please visit the ENA Smarter Networks Portal. 
You can also download our Network Innovation Allowance (NIA) Annual Summaries below: