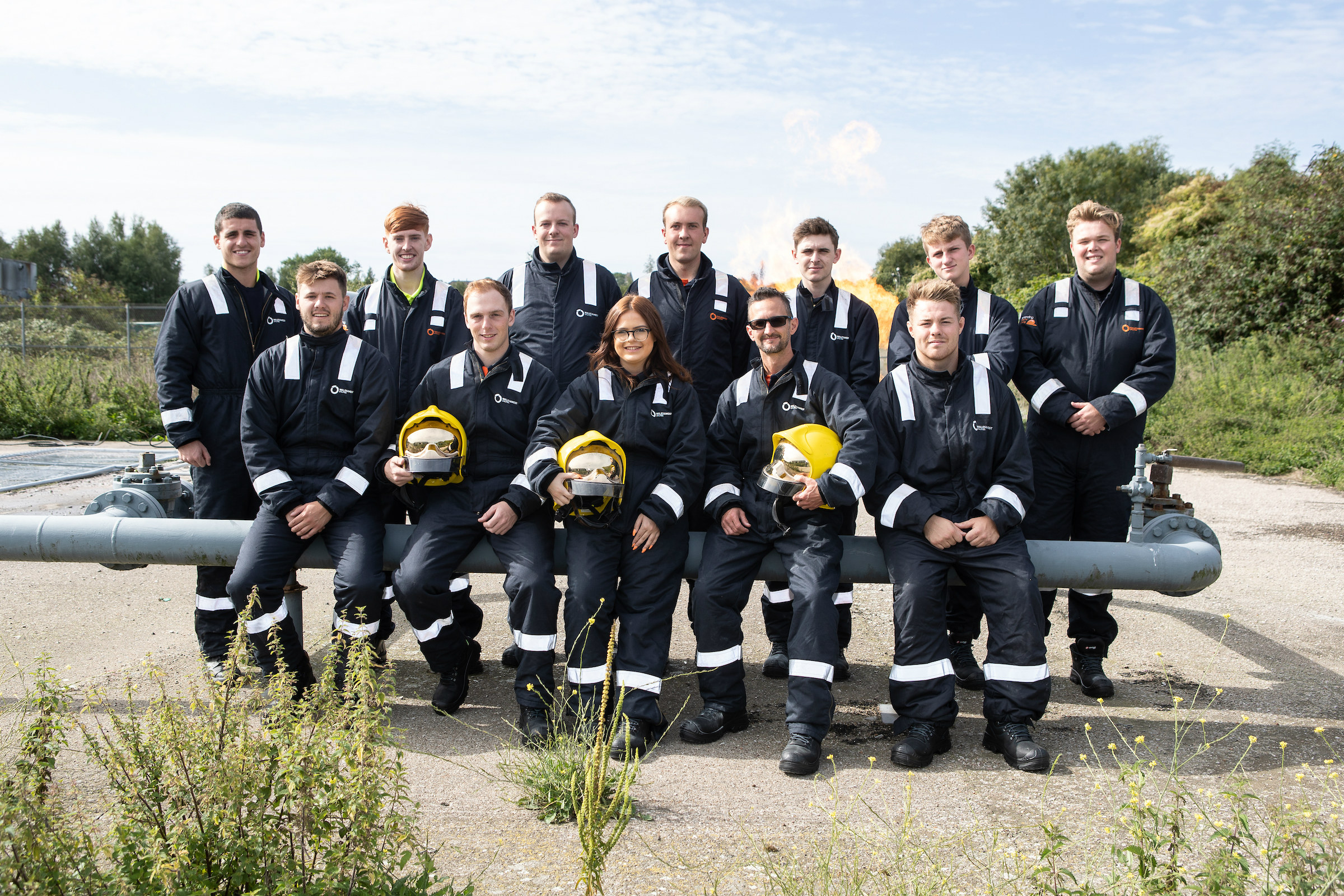 Do you have the energy to make a difference?
You might not know us, but the chances are we're already closely connected. We look after the pipes that keep the gas flowing to heat homes and power businesses across Wales and the south west of England – from Wrexham to Redruth. We make sure that the communities we serve have a gas supply they can rely on and a level of service they can trust.  And now we're looking for new team members.
Our award winning apprenticeship programme has been running since we started operations in 2005 and have already recruited more than 170 apprentices from across Wales and the south west of England. Today, more than 20% of our team started work as apprentices – with many of them now in managerial and leadership positions.
Our apprenticeships
Our apprenticeships are open to everyone. They're the opportunity to earn while you learn, gaining real qualifications and experience while building a career that suits you.
The exact length of your apprenticeship will depend on the route you take but is usually three years.
Training
During your apprenticeship you'll be training both on-the-job, working with our experienced engineers to learn technical skills, and in classrooms at our purpose built training academies or local colleges. You'll also be supported by dedicated, experienced mentors who will share their knowledge and experience of the gas industry throughout your apprenticeship.
Your training will vary depending on which apprenticeship route you follow, but some key areas are:
Keeping yourself, your colleagues and our customers safe
Delivering outstanding Customer Service
Installing and maintaining the gas network and its control systems
Using our IT systems and mobile technology
Could it be you?
We're looking for people who want to learn and develop in an organisation with a strong values based culture. We are passionate about our values and want to find people who share them to join our team and be part of an exciting future. Being a gas engineer is not about your gender, ethnic background or sexual orientation. It's about the way you do things. So we're looking for anyone who thinks they can help us keep communities across Wales and the south west of England safe and warm.
Our values are:
We put customers first. We build trust by giving excellent service, listening and taking action on what our customers tell us.
We work as a team. We build relationships with colleagues and partners, share best practice and encourage honest, open conversations, by never knowingly letting our colleagues fail
We take pride. We take ownership and are accountable for our work, going above and beyond to get great results.
We bring energy. We approach all our work with enthusiasm, always challenging ourselves to do better by embracing new ideas and innovative solutions.
You can find out more about the way we do things here
Opportunities
Applications for our 2019 Apprentice Programme are now closed. If you've applied, we'll be in touch over the next few weeks to let you know if you've been successful.  
Selection
We have a three stage selection process:
Stage 1 – Online application (5 November 2018 – 15 January 2019)

This is your opportunity to tell us a bit about you. Help us understand who you are and how you do things. We're looking for people who can clearly relate to our values using their own experiences from school, work, or your home life.

Stage 2 – Online Exercise

This will test your aptitude for the type of work we do, and your approach to problem solving. We'll let you know the date if you're successful with your Online Application.

Stage 3 – Recruitment Days - March 2019

If you get to Stage 3 we'll invite you to a recruitment day near you. You'll have to complete a practical exercise as well as an interview with an experienced gas engineer. This will give you an opportunity to talk about yourself and your experience to date.