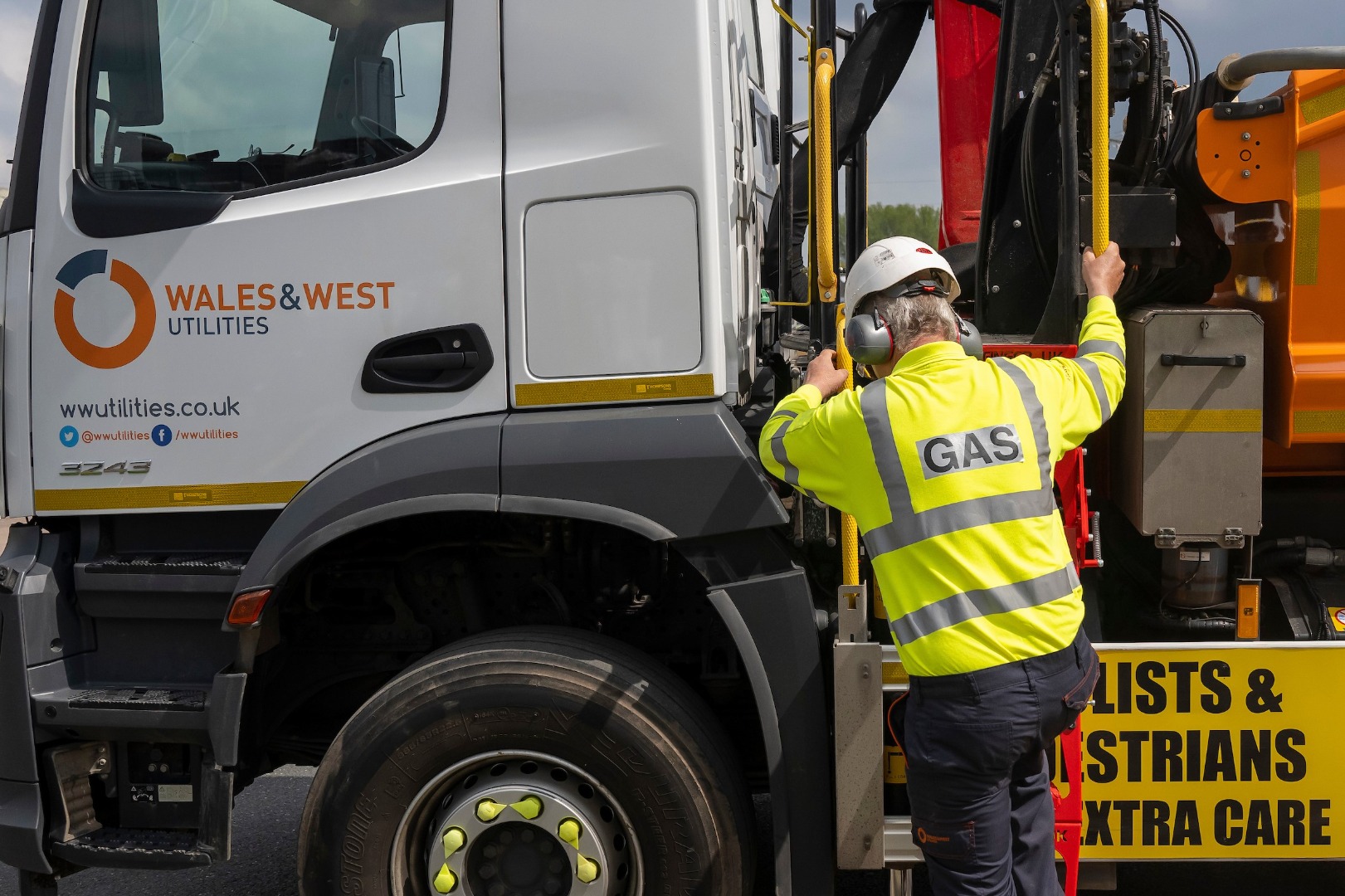 Support and HGV Grab Drivers
We are constantly looking for Support and HGV Grab Drivers to join our Logistics department in various geographical patches across our network.
Salary: Salaries range from £25,981 - £34,449 in line with our structured pay & competency framework which rewards skills, competence and enables development and career progression. We have recently increased our salaries and a further increase will be applied in July 2023.
Contract Type: The majority of our vacancies are full time permanent roles – we also advertise fixed term opportunities from time to time.
Working Pattern: 7.75 hours per day, 38.75 hours per week Monday to Friday between our core working hours 7.30am – 5.30pm.  There is also an opportunity to work overtime as and when required.
It's an exciting time to join our Logistics team as we are in the process of introducing new state of the art grab lorries into our fleet.
Interested? Keep reading to find out a little more or get in touch!
Accessibility
We know that reading through job adverts can sometimes be a lot to take in, so to help make things easier, we have added a digital accessibility tool to the top of the page where you can access an audio version of this advert, change the language, font size and colour and some other tools you may find helpful. To access click on 'Recite me' at the top of this page. Our dedicated recruitment team are also available to provide any further support.
Who are we?
WWU is a gas distribution business that services the gas infrastructure across Wales and the south-west of England. From the Welsh mountains to the Cornish coast, over 7.5 million people rely on us to keep them safe and warm, 365 days a year, no matter what. It takes our team of 1,300+ brilliant, skilled people to maintain the energy infrastructure, and keep it running reliably and efficiently, every day. All while focusing on the future, and shaping what the world of energy needs to look like tomorrow.
Why us?
Our Ambition, Priorities and Values inform everything we do as a business – from our strategic planning to the performance management of our colleagues. Our values underpin everything we do and we are committed to creating a working environment that supports and fosters diversity, inclusion and equity, where all of our colleagues feel valued and supported to contribute to their full potential.
We are focused on creating a culture where it doesn't matter about gender, race, sexuality or disability; it's about our colleagues' skills, the way we do things and how we live our values.
You can find out more here.
What we're looking for:
We're looking for Support and HGV Grab Drivers to support our operational teams in delivering a safe and efficient network.
As one of our drivers, you will be relied on to deliver and collect materials, signage and barriers to operational sites safely and efficiently supporting our operational teams to keep the gas flowing to homes and businesses across our network. Simply put, our operational teams couldn't do what they do without you!
Most of your day will consist of driving, however there also physical demanding activities that are required such as backfilling excavation.
An overview of our roles and requirements are as follows:
Job

What you will drive

What licence you will need

Annual salary

Support Driver 

 

Pick Up

 

 

A valid driving licence

 

£25,981

Grab Relief Driver

Long Wheel Based (LWB) vehicle with a HIAB

Minimum category C (preferably CE)

 £28,830

HGV Driver

 

 

HGV Grab Lorry

 

 

Minimum category C (preferably CE)

 £32,406

Multiskilled HGV Driver  

 HGV Grab Lorry + competent of operating Vac-ex  

 C+E licence

£34,449
You'll need to have:
The right to work in the UK
The relevant licence requirements outlined for each job role
The relevant qualification outlined for each job role
Excellent customer service skills
The energy to work in all weather conditions
A keen sense of pride in delivering great customer service
The willingness and commitment to undertaking the necessary training and upskilling
A flexible mindset to make sure we satisfy the needs of our customers and the general public and ensure both the safety of yourself and others affected by your work.
You can find a detailed job description for each role here:
We would also love to hear about anything else you feel you could add or bring to the role!
What you'll get in return:
At Wales & West Utilities we believe people are our greatest asset, therefore we are committed to supporting each and every colleague in maintaining their wellbeing, both in their personal lives and at work.
To support this, we offer a competitive package which includes:
A competitive salary
A structured pay & competency framework which rewards skills, competence and enables development and career progression
Enhanced earnings through overtime and call out as and when required
25 days annual leave plus bank holidays
Retirement Savings Plan (pension) with Aviva: 5% employee contribution, with WWU doubling your contribution at 10% - totalling 15%
14 x salary Life Insurance linked to membership of the Retirement Savings Plan
"Choices" flexible benefit scheme options including corporate gym memberships, dental insurance and health cash-plans
Access to our Financial Wellbeing Programme - allowing you to manage your benefits flexibly to suit your financial needs
Enhanced pay for parental leave
Retail discounts and cashback scheme
Annual salary review effective from 1st July each year
Company Sick Pay
In-house Occupational Health Team
Employee Assistance Programme
Comprehensive training
Tools, equipment, Personal Protective Equipment (PPE) and uniform
Interested?
If you think you'd make a good addition to the team, we would love to hear from you!
Please click here to access our current driving opportunities that are open for applications and follow the steps detailed in the advert to apply. If you would like to discuss these roles in a little more detail, please contact us at recruitment@wwutilities.co.uk or on 07970 489 413.
You can also ask us about flexible working practices that may be available or tell us if you have any special requirements during the application process.