We're looking for artistic youngsters across Wales and the South West of England to come up with something creative that warns of the dangers of carbon monoxide (CO) and enter a competition that could see them win top cash prizes for themselves and their school or organisation.

The competition across Wales and the south west of England was recently launched by ex-Wales and British Lions rugby player, Tom Shanklin, who said:
"This competition presents a fantastic opportunity for youngsters across the area to have some fun, put their creative talents to good use, while also spreading the vitally important safety message."
"There's some fantastic prizes to be won and I'd urge young people to get involved!"
The competition is open to schoolchildren in key stages 1 and 2 (ages 5 to 11), and we're asking pupils to produce an eye-catching poster, poem or entry in another medium, like a film, which is both informative and accurate, and warns of the dangers of CO poisoning and how to avoid them.
First launched in 2007, the competition was previously run by charity CO-Gas Safety, in partnership with the UK gas distribution networks (GDN's), but this year the GDN's, including Wales & West Utilities, have taken over the running of the competition.
 Previous winners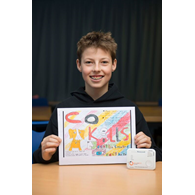 Scott Davies, then a pupil at Ysgol Gynradd Gymunedol Gymraeg Llantrisant won the competition in 2015. Here he is proudly displaying his winning entry.
See Scott's Poster >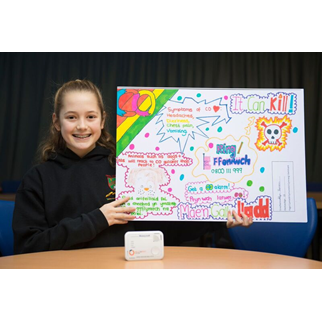 "When I heard about the competition I thought it was a great way of letting people know about the danger of CO and also having some fun – but I never thought I'd win!
I was thrilled and as well as the winning the money, the entire experience was fantastic."
See Alys' Poster >