We're looking for artistic youngsters across Wales and the South West of England to come up with something creative that warns of the dangers of carbon monoxide (CO) and enter a competition that could see them win top cash prizes for themselves and their school or organisation.

The competition across Wales and the south west of England was recently launched by children's television presenter Rebecca Keatley who said:

"Children of this age have an abundance of creativity and we're urging them to use their talents to have some fun in designing something that warns of the dangers carbon monoxide poses and help spread the vitally important safety message to their loved ones."
"There are some very talented children across Wales and the south west of England and with some fantastic prizes to be won I'd urge young people to get involved!"
2016/17 Winners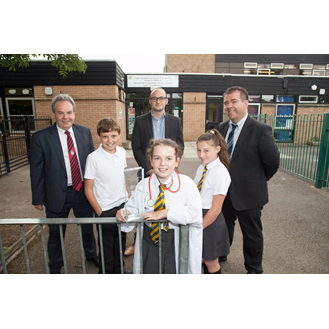 Commenting on the win, teacher, Mr Dave Roberts said:
"I was really proud of what the children achieved whilst making this film.  They learnt about the seriousness that carbon monoxide poses and passed their knowledge on to other year groups.
"We had a fantastic day in London to collect our regional award for Wales but had no idea we had won the overall national award.  That was the icing on the cake.  The pupils all worked so hard on this project, but more importantly had fun doing it.
Watch their film >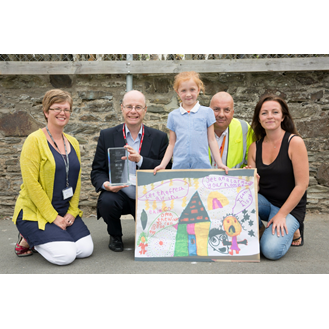 Mia Freeman – Caen Primary School, Braunton
Commenting on her win, Mia said: "I loved drawing my poster and I am so happy that I won. Visiting London was really exciting!"
Holly Fairfax, Mia's mother, said: "We are really proud of Mia. She is a budding artist in the making"
See Mia's poster >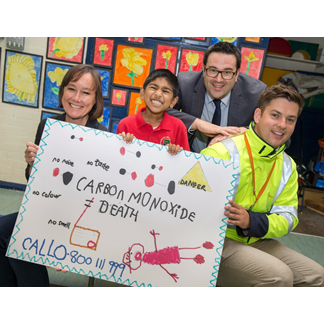 Marcos Fernandes – Llanedeyrn Primary School, Cardiff
MP for Cardiff Central, Jo Stevens, met with Marcos to congratulate him on the win and said:
"I'd like to congratulate Marcos on his winning entry. This competition is a great initiative to get children thinking about safety and how to communicate important messages. I'm proud that schools in Cardiff Central took part, giving their pupils an opportunity to learn and be creative."
See Marco's poster >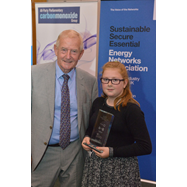 Here's Elsie-Mae Dicks, then a pupil at St Augustine of Canterbury Roman Catholic Primary School, proudly displaying her trophy alongside Barry Sheerman MP, Co-Chair of the All Party Parliamentary Carbon Monoxide Group, at the prize-giving ceremony in the House of Commons.
Read Elsie-Mae's poem >