Warm Homes & Priority Customers
Keeping our customers safe and warm is always our top priority, and we have a dedicated team to look after our customers who need this support the most. If you are: registered disabled, chronically sick, a pensioner, or have any other specific needs such as hearing, sight or access requirements please let us know and we'll do all we can to be there for you throughout our works. You can contact our customer service team on freephone 0800 912 29 99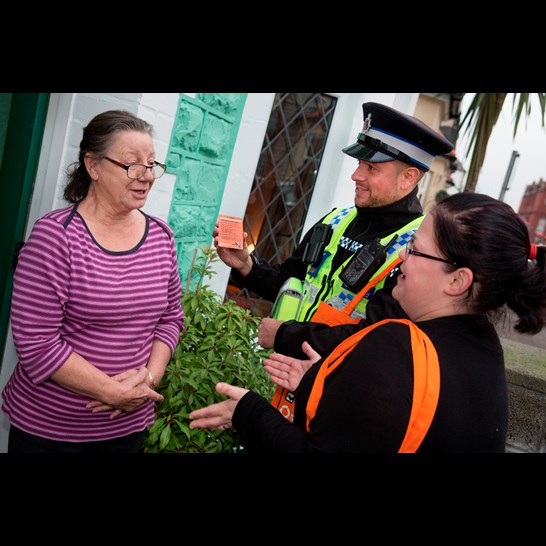 The Priority Services Register
If you fall in to any of the categories above, you may be eligible to join the Priority Services Register, which is held by your gas supplier. The Priority Services Register helps us know which of our customers are most in need of support so we can offer practical help and additional support. Benefits of joining the register can include:
The provision of alternative heating and cooking appliances if your gas supply is interrupted
A password so you know our engineers are genuine. 
Moving your gas meter if you can't access it
A free gas safety check for your appliances if everyone at the property is eligible to register
You can find out more about the Priority Services Register here. 
Smell gas? Stay safe
If you smell gas call freephone 0800 111 999 or 0800 371 787 (minicom) immediately. We will be with you as soon as possible to make your property safe. Please click here for more information about what to do while you are waiting for one of our engineers to arrive.
Carbon Monoxide (CO) Poisoning – Stay Safe
If you suspect carbon monoxide poisoning, call freephone 0800 111 999 or 0800 371 787 (minicom) immediately. And in a medical emergency, don't delay, phone 999. You've probably heard about the dangers of carbon monoxide poisoning. It can be very serious and having all the information means you'll know just what to look out for and how to stay safe. Please click here to find out more. 
Staying warm - top tips
When the temperature drops, it can be difficult to keep yourself warm. More help and advice When it comes to staying safe and warm, there's plenty of help available. And don't forget, if you need help, you can always call our customer service team on freephone 0800 912 29 99. 
Gas Escape - 24hrs
What to do if I smell gas?
If you are a mains gas consumer and you suspect CO poisoning, you should call the National Gas Emergency Service on 0800 111 999
Click here for further information
0800 1 1 1 999