Wales & West Utilities shares information to help meet the energy trilemma
Posted on: 08/05/2017
Wales & West Utilities has been sharing vital information and engaging with key industry stakeholders on how they could connect alternative sources of gas to the gas network across Wales and the south west of England.
Gas emergency and pipeline service Wales & West Utilities hosted the event at Bristol Cricket Ground, attended by over 60 industry colleagues, to share thinking and opinions on injecting alternative gas resources like biomethane into the mains gas network.
The conference highlighted the importance to the UK as a whole of tapping into new sources of distributed gas to address the 'Energy Trilemma'.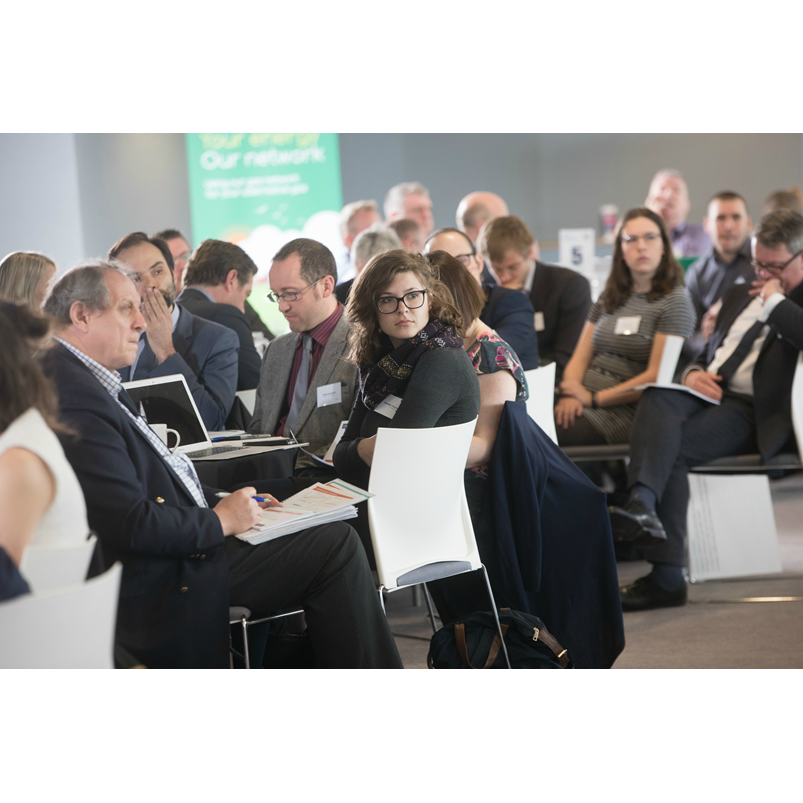 Wales & West Utilities Chris Clarke addresses the conference


With the World Energy Council's definition of energy sustainability based on three core dimensions – energy security, energy equity, and environmental sustainability – the Energy Trilemma is high on the political agenda. Wales & West Utilities used the workshop to highlight how using alternate sources of gas can provide a secure energy supply for heat, power & light at an affordable cost, as well as helping the UK meet its challenging decarbonisation targets.
With attendees including a range of businesses, suppliers, other utilities and alternative gas producers, sessions included information on how to connect alternative sources of gas to the network and how Wales & West Utilities could simplify the process. Guests were also able to hear from academics, Wales & West Utilities and National Grid on the future of the energy industry and the importance of an integrated energy system to delivering for future customers.
Wales & West Utilities Director of Asset Management and HS&E, Chris Clarke, said:
"This workshop was an essential event to not only gather feedback on our activities but also to inform our thinking and action on the future.
"We're clear that gas plays a key role in an integrated energy future and it was good to hear first-hand from our stakeholders about how we can improve our service today and work together to meet future challenges."
Dr John Newton from ITM Power attended the event and said:
"It was a really useful workshop. Wales & West Utilities deserve credit for taking the initiative and engaging with stakeholders in the area of alternative gases."
Wales & West Utilities, the gas emergency and pipeline service, takes pride in serving Wales and the south west of England. If anyone smells gas, thinks they have a gas leak, or suspects carbon monoxide poisoning, they should call us on 0800 111 999 and our engineers will be there to help, day or night. 
The company also has a multi-million pound, 30-year gas pipe investment programme which began in 2002. Old metal pipes within 30 metres of buildings are being replaced with new long-lasting plastic pipes with a lifespan of more than 80 years, to make sure homes and businesses continue to receive a safe and reliable gas supply now and in the future.