Wales & West Utilities help Llandudno children play safe
Posted on: 12/05/2017
Early years children will now have access to a safer outdoor learning environment thanks to gas pipeline and emergency service, Wales & West Utilities.
Wales & West Utilities answered an appeal from the local Mudiad Cylch Meithrin, situated within the grounds of Ysgol Morfa Rhianedd, which has seen the outdoor learning environment transformed into a safer area in which the early years children can play.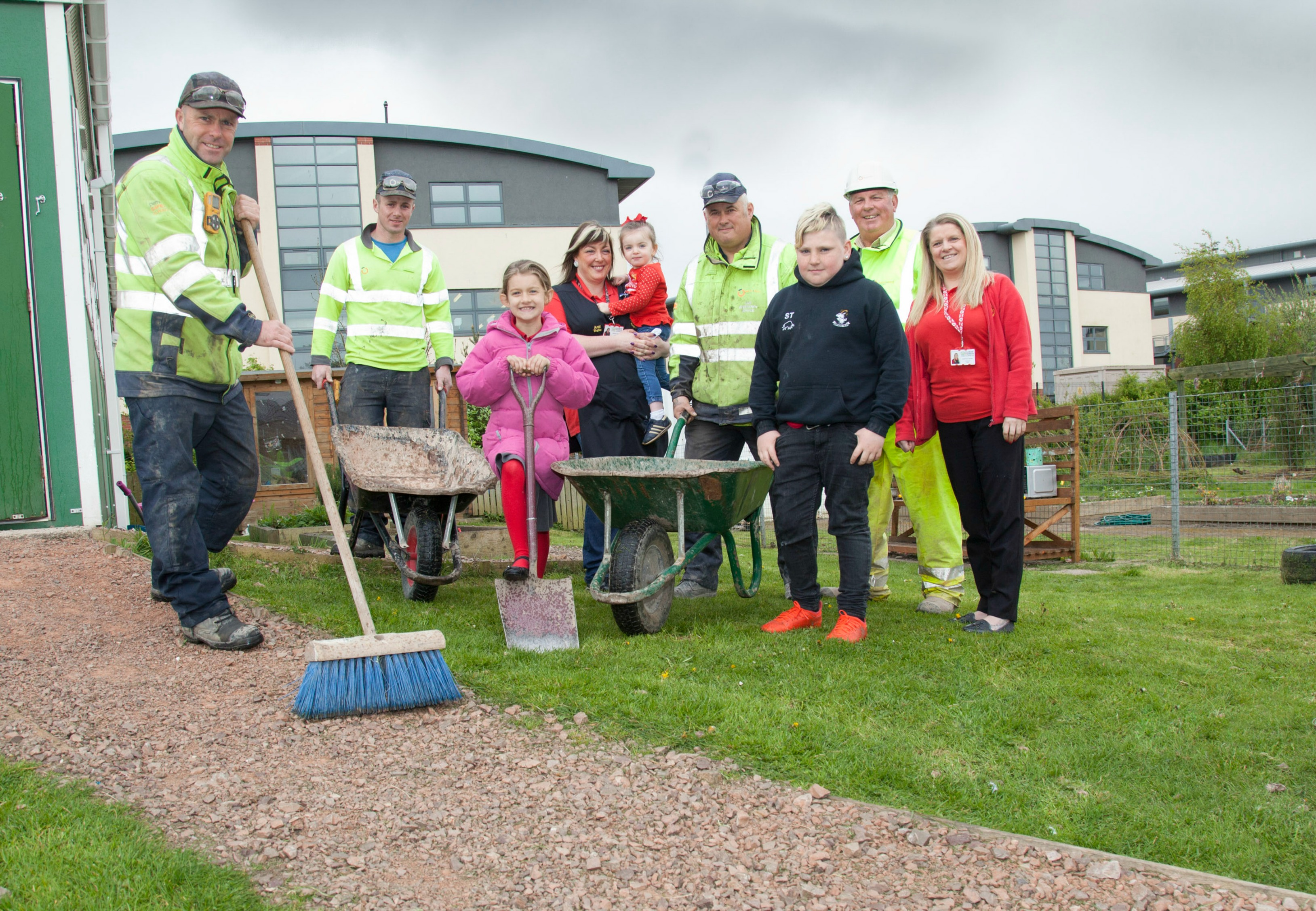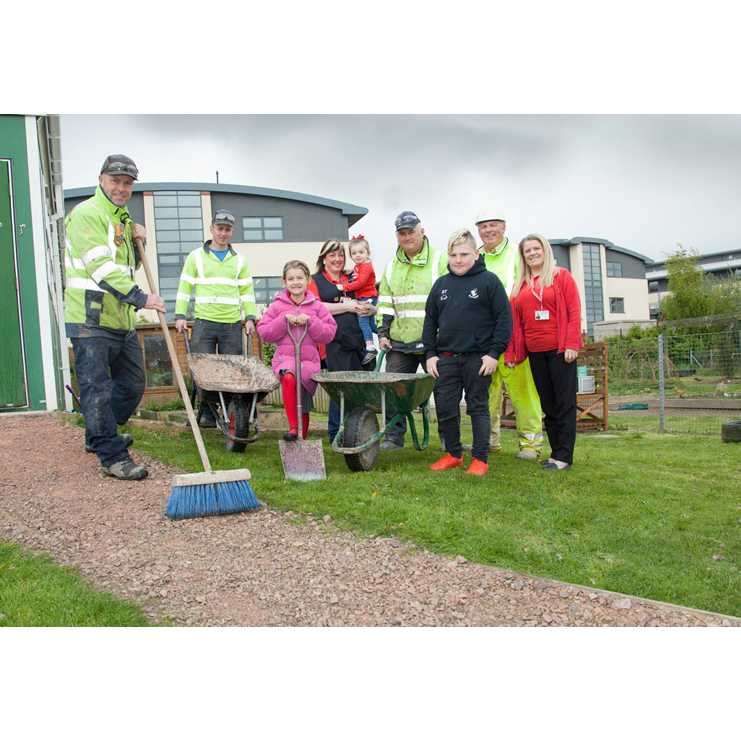 Wales and West Utilities Kenny Thomas, Huw Evans, Jason McGregor and Steve Watts with members/staff/helpers of the playgroup
Ffion Charles age 8, Bella Leonard and Bernadette Leonard Thomas age 2, Seamus Leonard Thomas age 10 and Cathy Charles


Wales & West Utilities is the current Business in the Community (BITC) Wales Responsible Large Business of the Year after being recognised for its commitment to responsible business and success in embedding responsible business practices throughout its operations.
With most of the children in attendance at the Cylch supported by the Welsh Government's Flying Start Programme, which supports in their home lives, the transformation of the outside area has been greatly appreciated.
Isabella Leonard, joint leader at Mudiad Meithrin, explains:
"The area surrounding the Cylch is deemed as deprived and many of the children who attend don't have access to outdoor space once they leave the premises. As you can imagine we want to provide our youngsters with an environment in which they can thrive. Outdoor space is important to us and we were thrilled when Wales & West Utilities answered our plea."
Wales & West Utilities colleagues spent time filling in sunken pathways, replacing broken stones and building steps to allow easier access for children and a safer environment for children to play.
Isabella continued:
"We are thrilled that Wales & West Utilities stepped in to provide the much needed support and materials. The four men carried out the work in their own time which is really touching. The Cylch is run on a charitable basis and, so, we are entirely dependent on funding and goodwill.
"We can't thank Wales & West Utilities enough. Our children now have easy access to a safer environment to help them learn and develop."
Steve Watts, Wales & West Utilities Senior Operational Manager for North and Mid Wales, said:
"We're proud to keep the gas flowing in north Wales and are committed to doing what we can to help the communities we serve.  When we learnt of the work needed at the local Cylch we were only too pleased to help.
"Our team worked hard to get things done and seeing the smiles on everyone's faces at the end was fantastic. We hope that many more local youngsters will be able to enjoy their outdoor learning area for years to come."
Wales & West Utilities, the gas emergency and pipeline service, takes pride in serving Wales and the south west of England. If anyone smells gas, thinks they have a gas leak, or suspects carbon monoxide poisoning, they should call us on 0800 111 999 and our engineers will be there to help, day or night. 
The company also has a multi-million pound, 30-year gas pipe investment programme which began in 2002. Old metal pipes within 30 metres of buildings are being replaced with new long-lasting plastic pipes with a lifespan of more than 80 years, to make sure homes and businesses continue to receive a safe and reliable gas supply now and in the future.