Pontypool centre gets makeover thanks to Wales & West Utilities
Posted on: 23/03/2017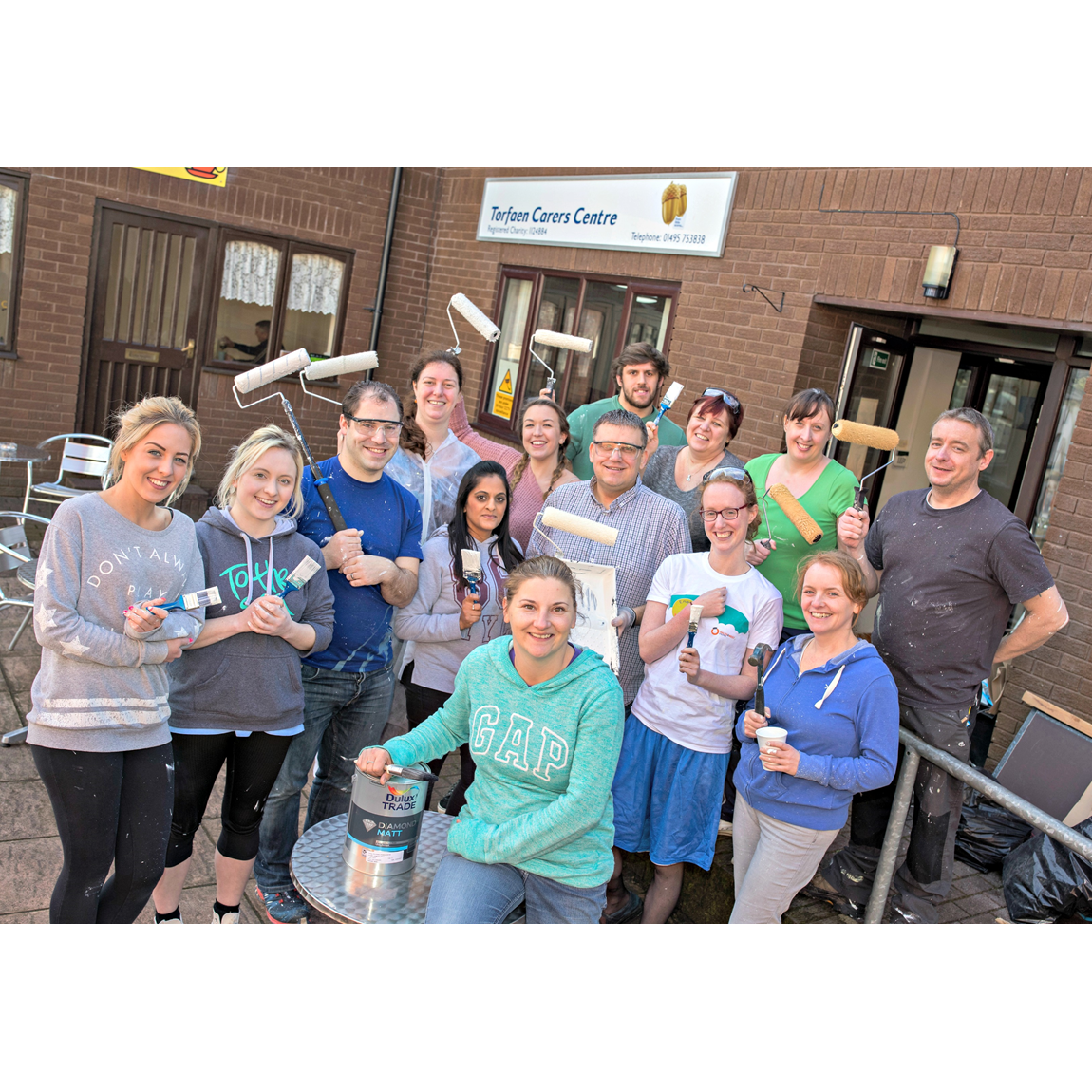 A Pontypool centre has celebrated with a relaunch party after fourteen colleagues from Wales & West Utilities scrubbed, cleaned and painted it in a DIY SOS-style event.
Torfaen Carers Centre received the makeover from Wales & West Utilities after business-led charity Business in the Community (BITC) Cymru linked the two organisations.
Located in Pontypool town centre, the venue offers support and advice for carers living across the borough. Established by Pontypool Mencap and Torfaen Carers Group in March 2005, it provides a one stop shop where carers can obtain information about a whole range of issues including respite care, transport and personal care for the person they care for.
During the day-long event the team spent time cleaning and painting as well as putting together furniture, which it had donated to the centre. At the end of the day the team stood back to see the centre had been transformed and given a new lease of life after bathrooms, corridors, meeting rooms and a large hall were painted.
One of the volunteers, Stuart Neill works as Wales & West Utilities Network Extension Manager. He said:
"When we learnt about the project at Torfaen Carers Centre, as a team, we collectively decided that we wanted to help as much as possible. The day was hard work but lots of fun.
"It was really inspiring seeing everyone pulling together like that and getting so much done for such a good cause."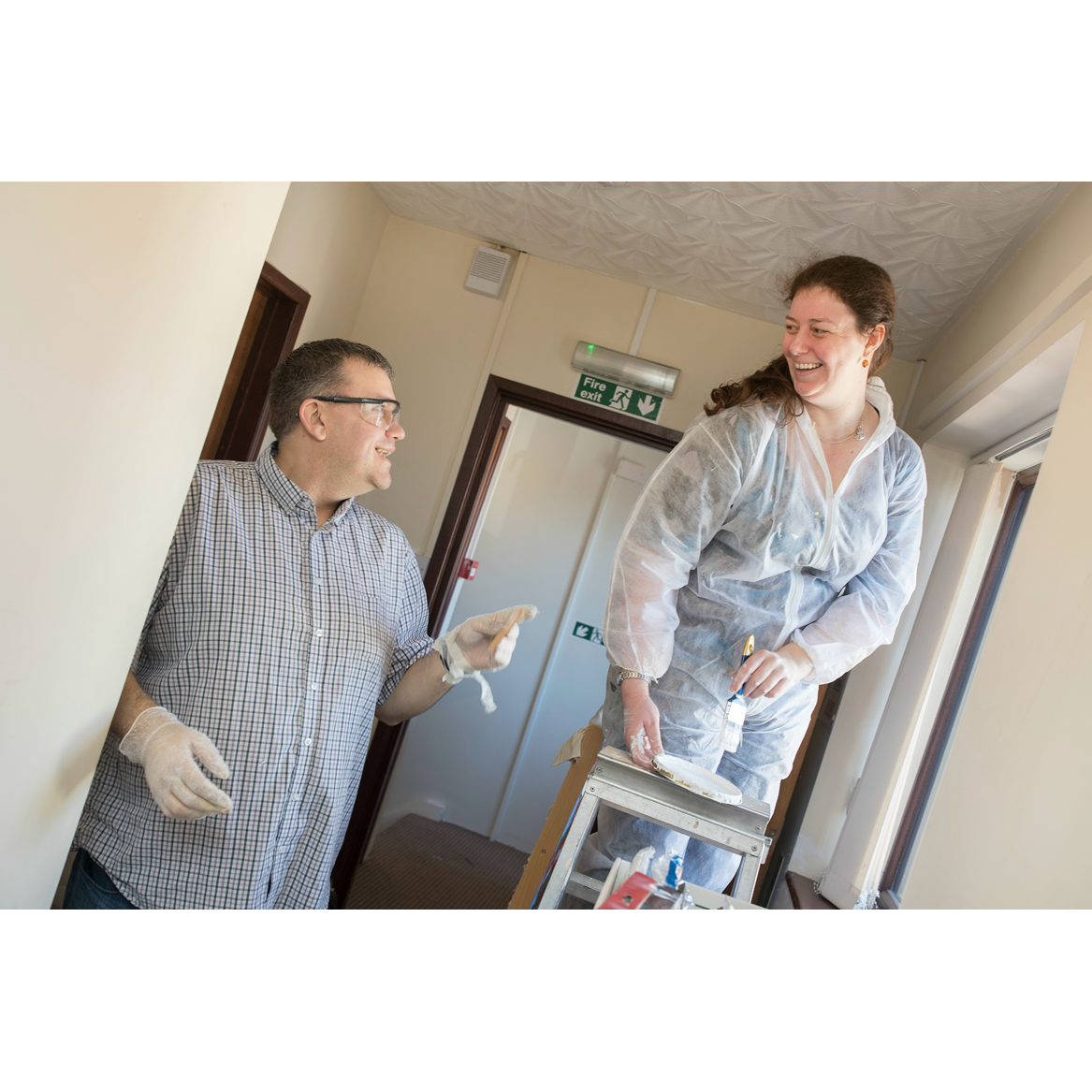 After the hard graft was done, the team at Wales & West Utilities also made a special donation to centre manager, Louise Alderman-Hook. Wishing to help further they donated a laptop for centre use, a kettle, toaster, mugs, hoover as well as a number of twiddlemuffs for carers to pass on to their patients with dementia.
Louise said:
"We are absolutely thrilled with the work done by the team at Wales & West Utilities – the centre looks fantastic. I was there during the day and could see it coming together but when I stepped back I simply couldn't believe it – I can't thank the team enough.
"Having external support from an organisation like Wales & West Utilities is wonderful and we are so grateful for BITC Cymru for linking us for this project. We are also thrilled with the donations – it's extremely kind and will go a long way to helping us all in the centre."
Matt Appleby, director at BITC Cymru added:
"Volunteering is a great way for a business to bring colleagues together, do some good, work with communities, develop skills and walk the talk when it comes to their values as a company.
"The work that leading responsible companies, like Wales & West Utilities, do beyond the day-to-day requirements all helps to raise the profile of what can be achieved when companies and communities work together and really demonstrate that business is a force for good."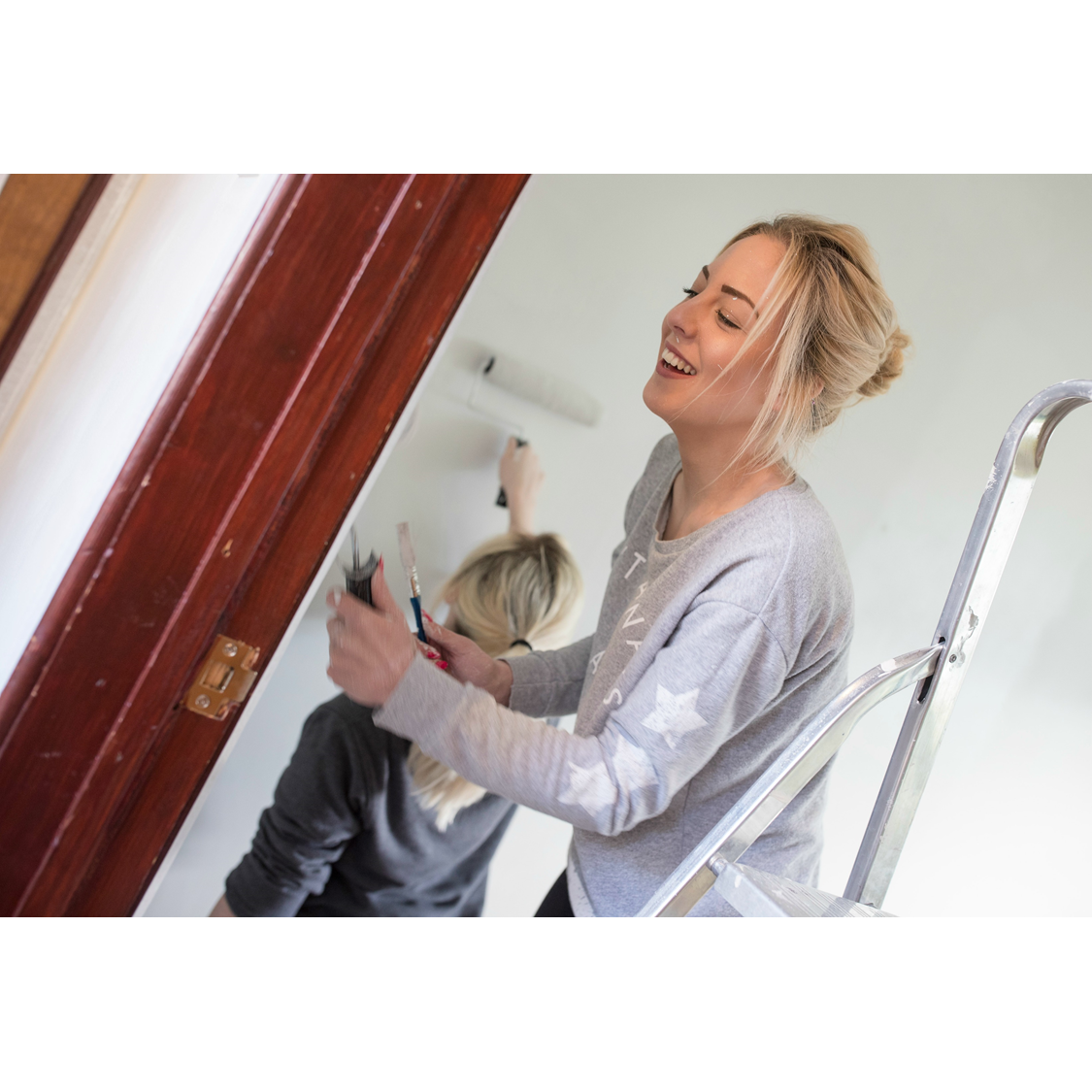 Wales & West Utilities (the BITC Cymru Wales Responsible Large Business of the Year 2016), the gas emergency and pipeline service, brings energy to 7.5m people across the south west of England and Wales. If anyone smells gas, thinks they have a gas leak, or suspects carbon monoxide poisoning, they should call us on 0800 111 999 and our engineers will be there to help, day or night.