Engaging Our Stakeholders – Working With You
At Wales & West Utilities making sure the needs of our varied stakeholders are central to our business planning, delivery and performance is key to our past, present and future success. Our stakeholders are an integral part of everything we do. By listening, responding and acting on their feedback we can make sure we:
Support the diverse communities we serve
Promote sustainability in all our operations
Develop our workforce for the future
Play a key role in our changing market place
Our excellent achievements this year have been made possible by building on existing partnerships and creating new ones to help us succeed in these areas.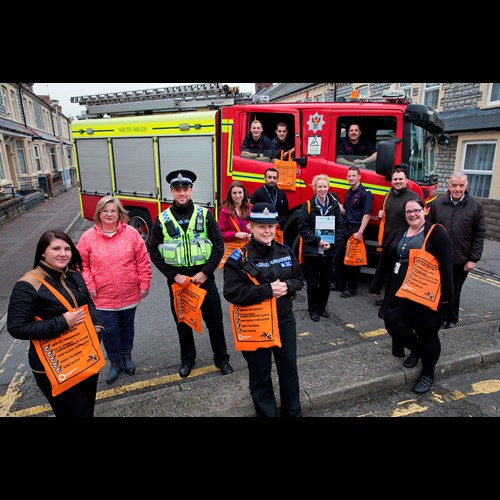 A vision for better engagement at Wales & West Utilities
By prioritising harder to reach people who are most in need, we are working together to deliver fuel poor connections, raise vital gas safety awareness and provide access to cheaper forms of energy. We know that the energy market is changing, so it's key that we contribute fully to the ongoing discussion around UK energy policy, making sure that we continue to play a key role in a balanced and affordable energy mix for the future. By 2050 we want a low-emission, smart network which is at the centre of transporting secure and affordable energy to smarter homes and businesses. To achieve this, we are committed to focussing on the people, organisations and businesses we work with. We proactively consult with a broad range of stakeholders in appropriate and innovative ways, making sure that they are informed, engaged and empowered to influence our business decisions.
The principles that continue to guide our engagement programme:
Transparency – being open and clear about what we're doing
Inclusivity – involving all relevant parties
Materiality – focussing on what's most relevant and important
Responsiveness – reacting quickly and efficiently
We have an ongoing and extensive programme of stakeholder engagement. This includes running working groups, holding events, publishing documents such as newsletters, attending and speaking at conferences and using social media sites like Facebook and Twitter. 
Themes for engagement
To make sure that we are doing the right things both for our stakeholders and our business, we've carefully matched our engagement themes to our business priorities. Demanding gas safety always
Deliver our gas pipe replacement programme
Make sure we are prepared for a major incident
Reduce risk to the general public from carbon monoxide poisoning
Driving outstanding service
Working to keep our customers happy
Safeguard the needs of our vulnerable customers who are most in need
Delivering value for money
Keep our element of customer bills as low as it can be
Drive value through partnerships and innovation
Work to address gas theft
Doing all we can to provide a reliable gas supply and promote gas sustainability
Support local communities to protect and enhance the environment
Reduce network emissions and business carbon footprint
Designing our future
Reducing fuel poverty, helping to make gas energy more affordable
Improving the skills, capability and culture of our workforce
Supporting the Government's Future of Heating strategy, and bringing renewable 'green gas' into the network
How to get involved
We review these themes regularly, because we know that stakeholder needs change over time, as will the environment in which we operate. We really value your opinion and would like you to continue to help us shape our business over the coming years. There are lots of ways you can get in touch and be involved:
Become one of our 'critical friends' or get involved with our customer panels
Take part in our online surveys
Talk to us about partnering with us or pitch an innovation project for funding
Be invited to our local community events
Receive updates on how we are performing
Please call our engagement team on 02920 278546, email on elizabeth.warwick@wwutilities.co.uk or join the conversation on Twitter or Facebook.
Visit our company reports page to read stakeholder reports. We look forward to working with you to shape the future of our business.